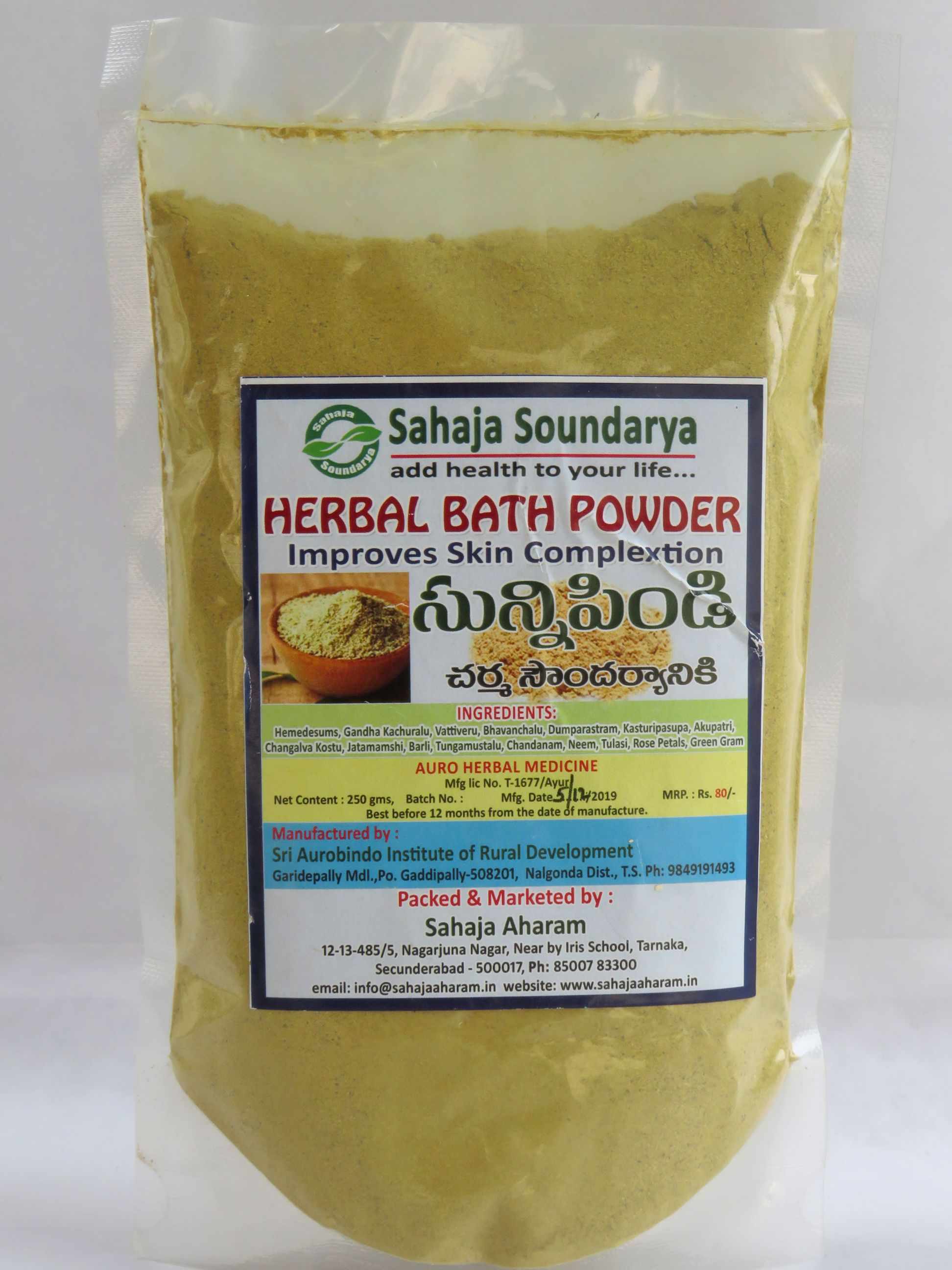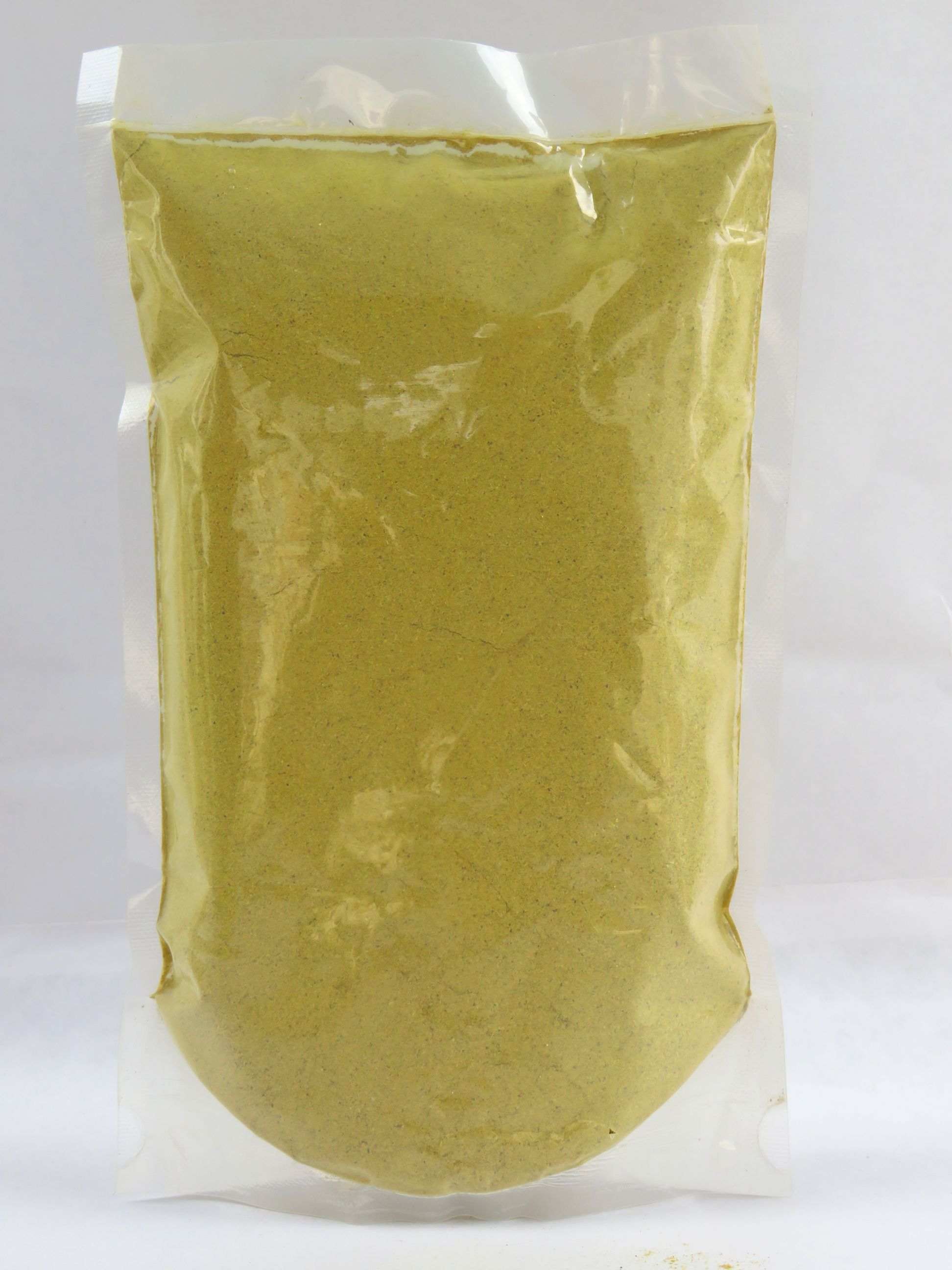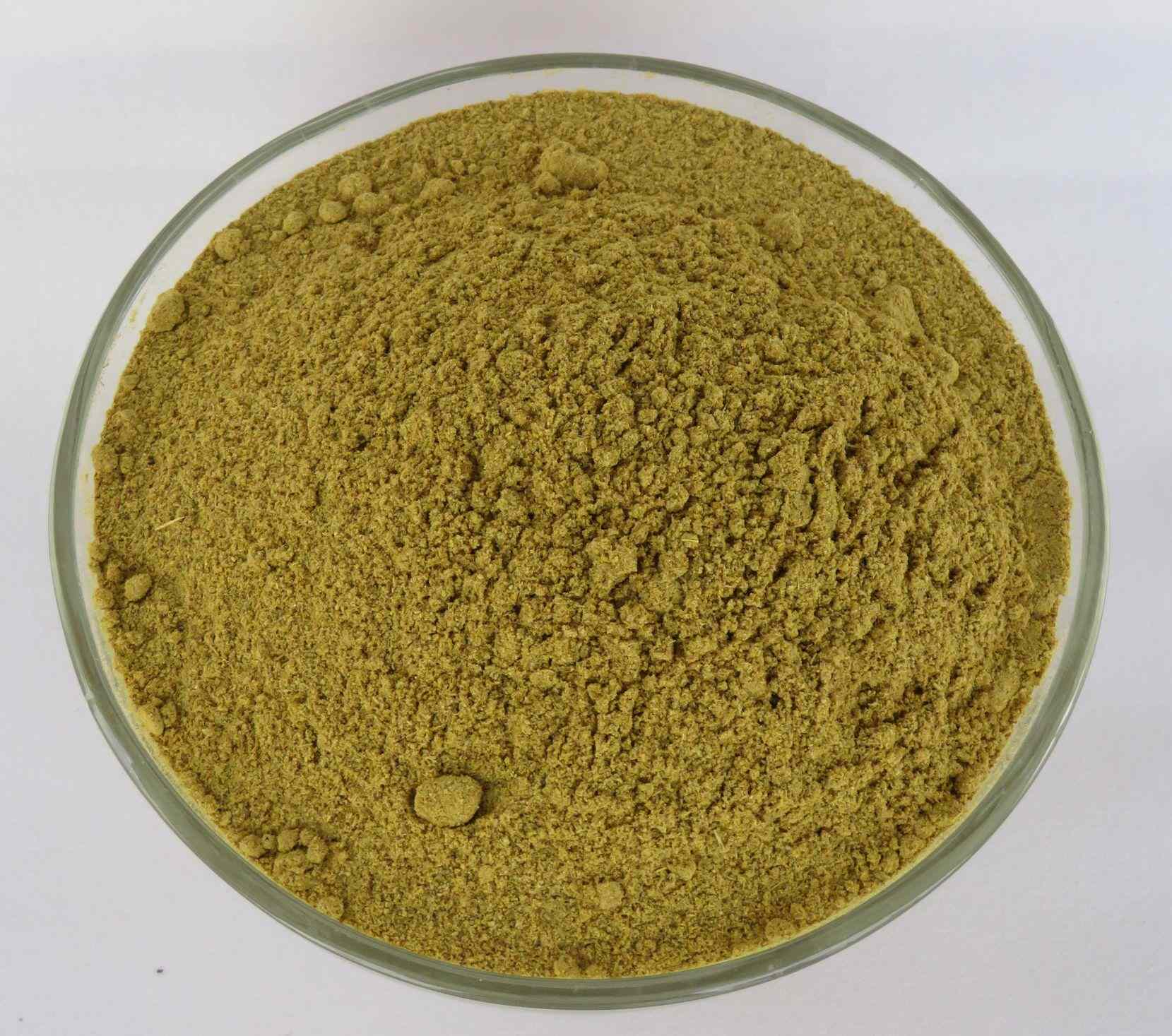 Sahaja Herbal Bath Powder - 250 gms
Item Code: PCHBH250
A Sahaja Soundarya hand made product which improves the skin complexion and smoothens it also. You can also use it daily by adding a tsp of milk or curd or a few drops of coconut oil.
Ingredients - Hemedesums, Gandha Kachuralu, Vettiveru, Bhavanchalu, Dumparastram, Kasturipasupu, Akupatri, Changalva Kostu, Jatamamshi, Barli, Tungamustalu, Chandanam, Neem, Tulasi, Rose petals, and Organic Green Gram.


NO chemicals, synthetic or artificial fragrance or artificial colours.
Related Product