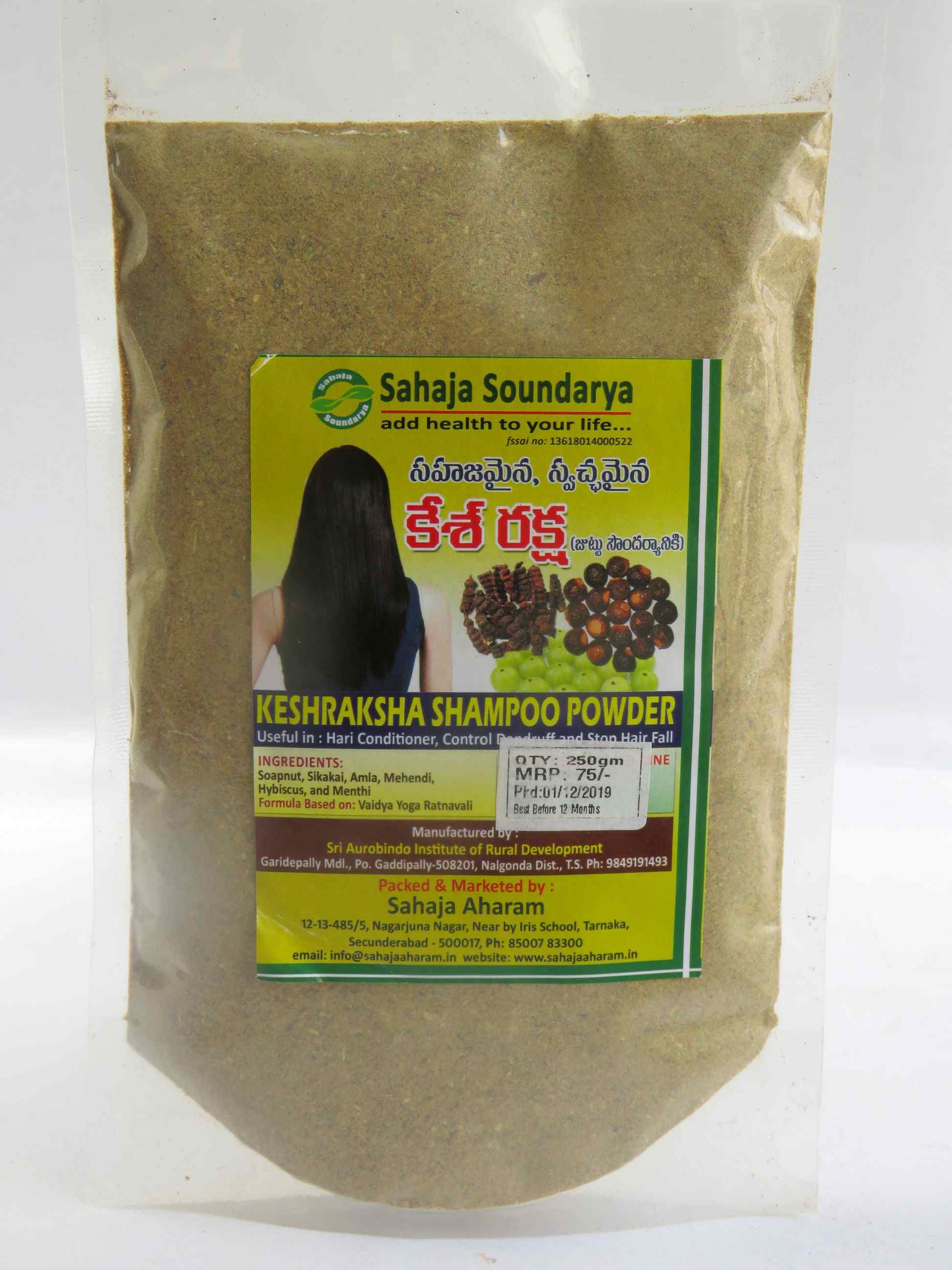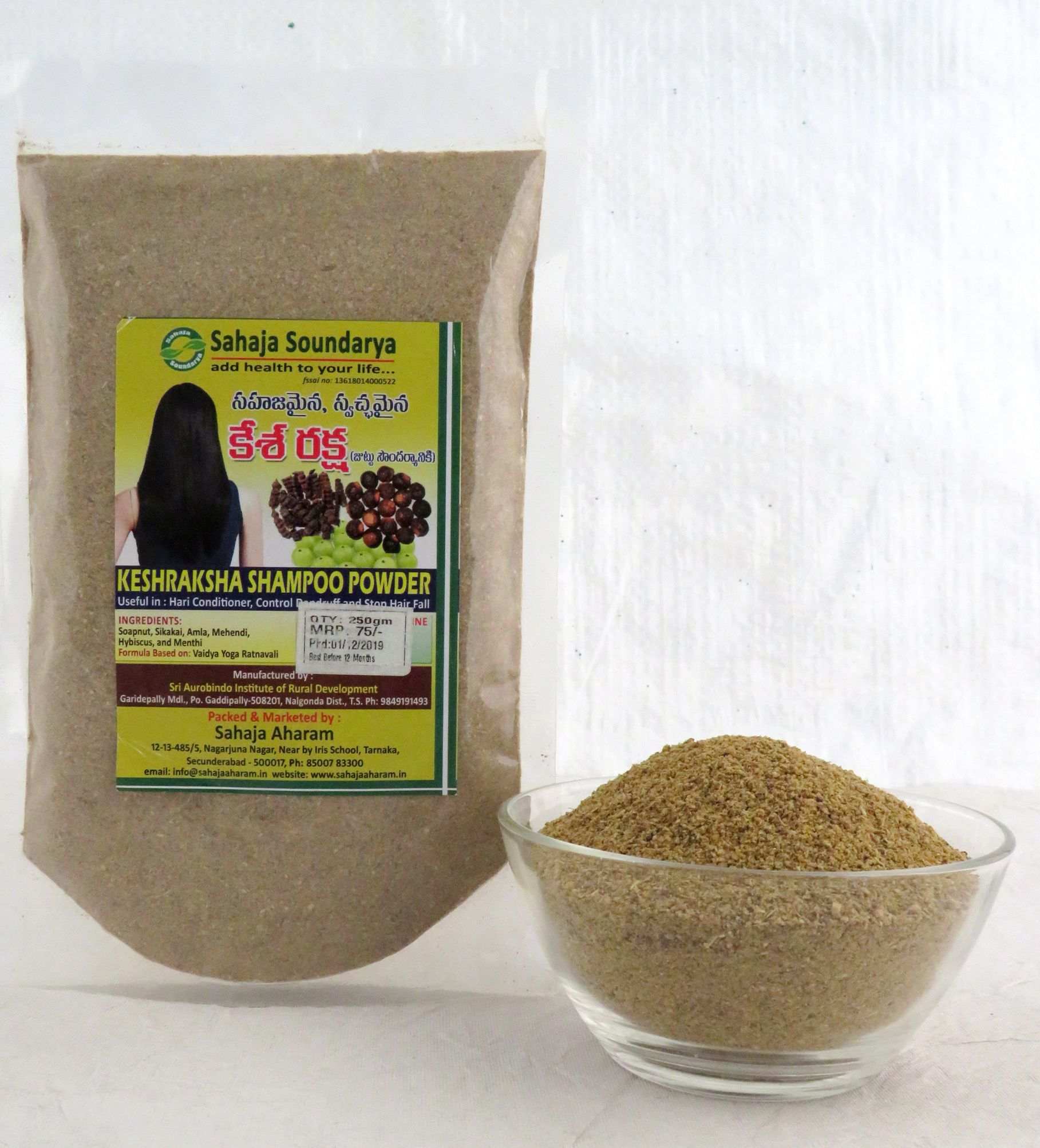 Sahaja Herbal Shampoo Powder - 250 gms
Item Code: PCHSP250
Herbal Shampoo powder, a Sahaja Soundarya hand made product contains Soap nut, amla, mehandi, hibiscus flower, fenugreek seeds. NO chemicals, artificial fragrance or artificial colours.
It is useful in hair conditioning, control dandruff and hair fall.
Amla clears minor scalp conditions with its antibacterial properties and strength the hair.
Fenugreek makes hair silky and shiny.
Use it by mixing in warm water (as per the volume of the hair) and apply it to the roots and the hair.
Please See - FOAM-LESS Shampoo unlike regular shampoos.
It is marketed by Sahaja Aharam Producer Company. It is 100% Organic.
Related Product