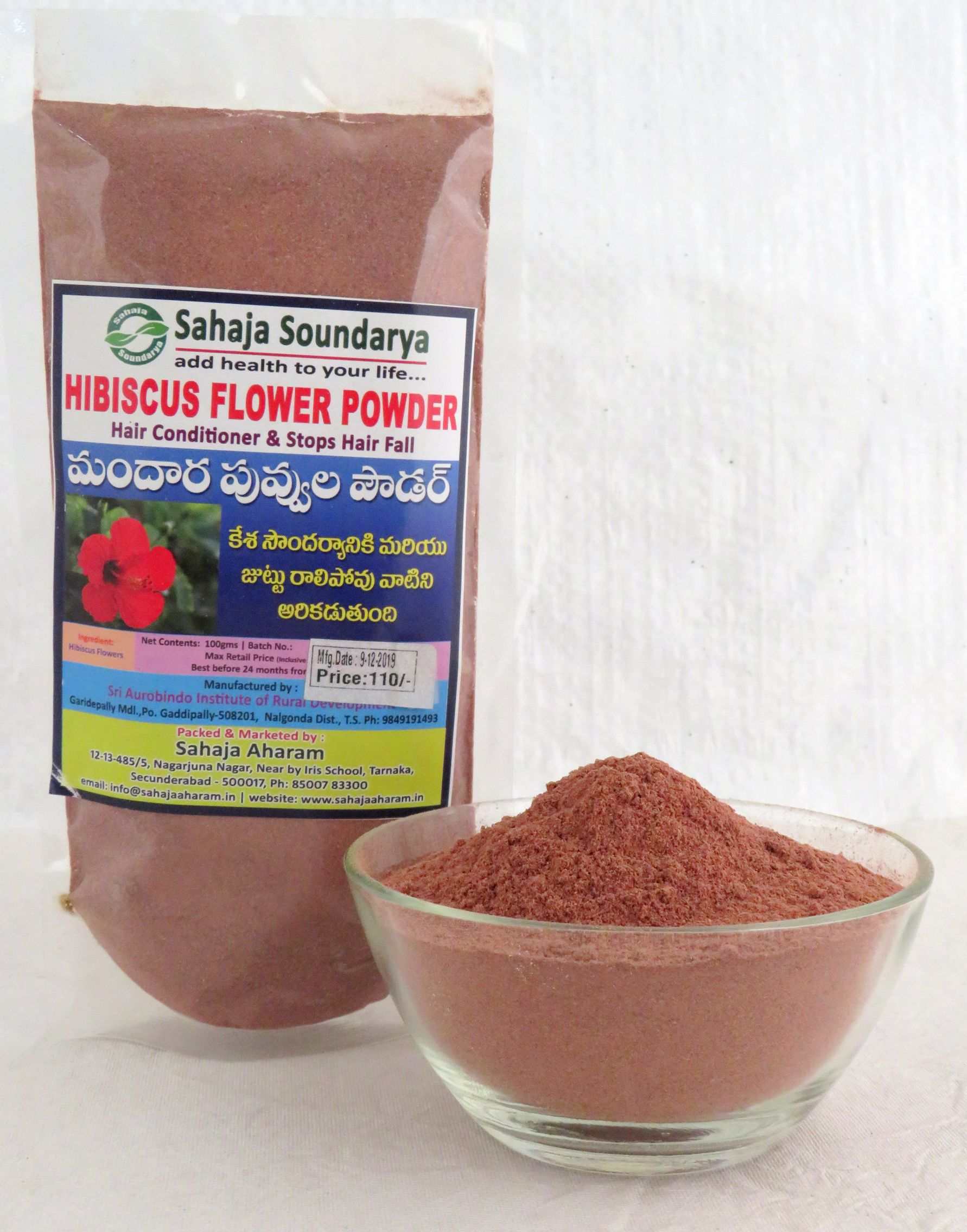 Sahaja Hibiscus Flower Powder- 100 gms
Item Code: PCHFL100
Hibiscus Flower powder, a Sahaja Soundarya hand made product, also known as jaswand. It is manufactured by Sri Aurobindo Institute of Rural Development, Telangana.
It is used to stimulate thicker hair growth, prevent premature graying and hair fall.
The deep burgundy colors of hibiscus flower boost red tones in natural henna hair colour.
Ingredients - Dried Hibiscus flowers. Use it like a shampoo by mixing the powder (as per the volume of the hair) in warm water or warm it with the hair oil that you use and apply twice or thrice in a week, a night before head bath. You can leave it for an hour to two also before head bath.
It does not give foam like regular shampoo. NO artificial fragrant and chemicals used.
Related Product