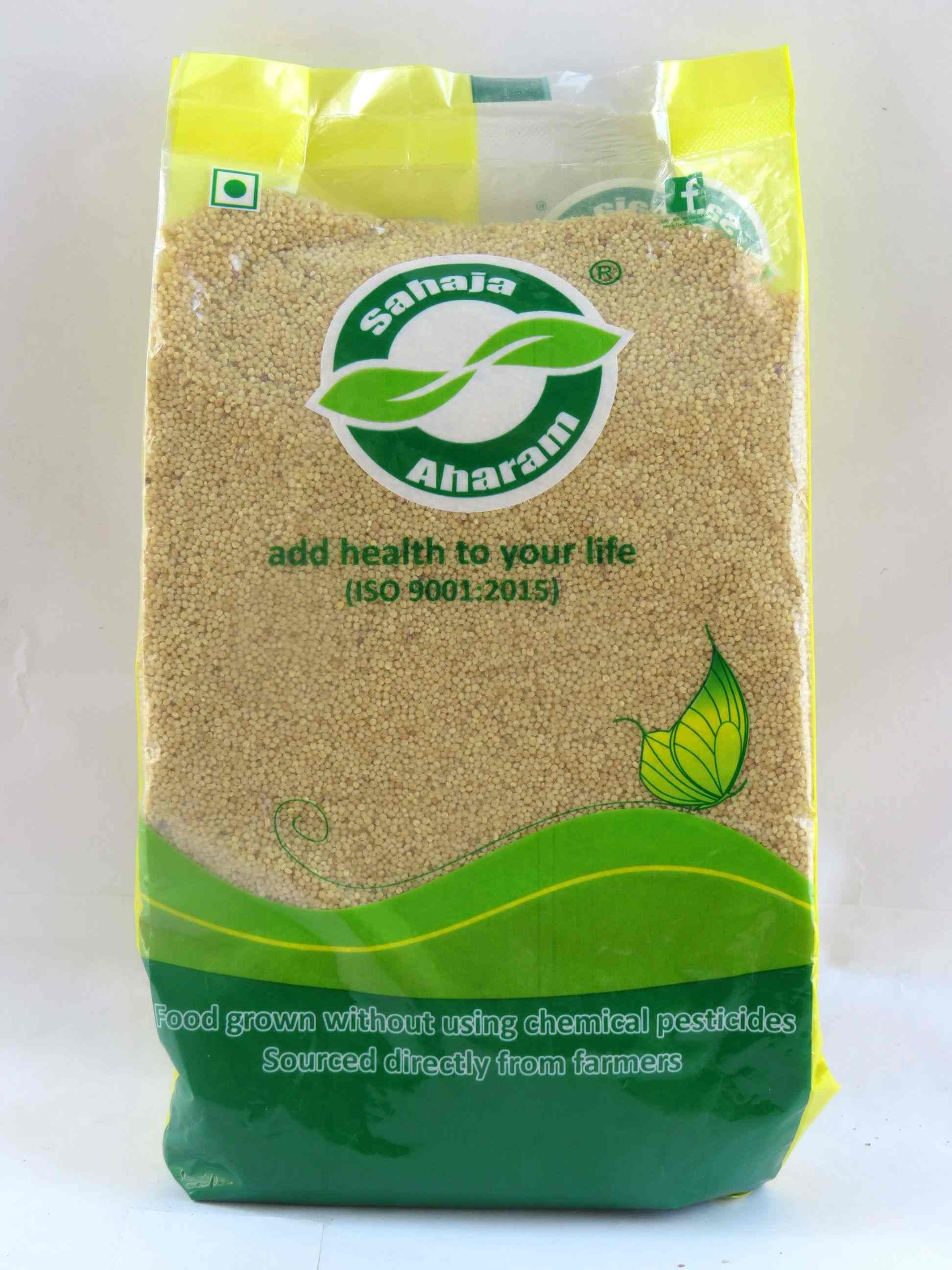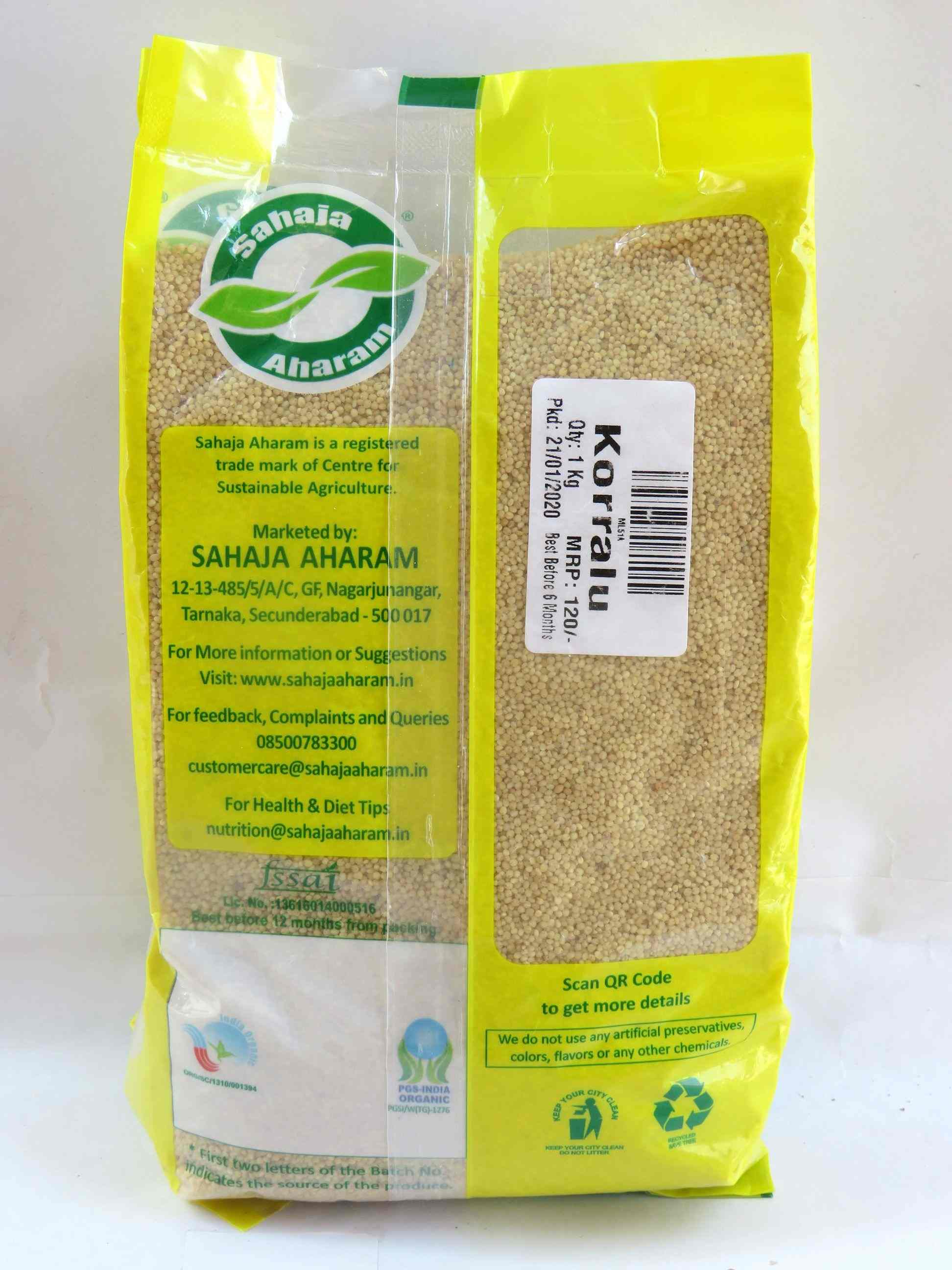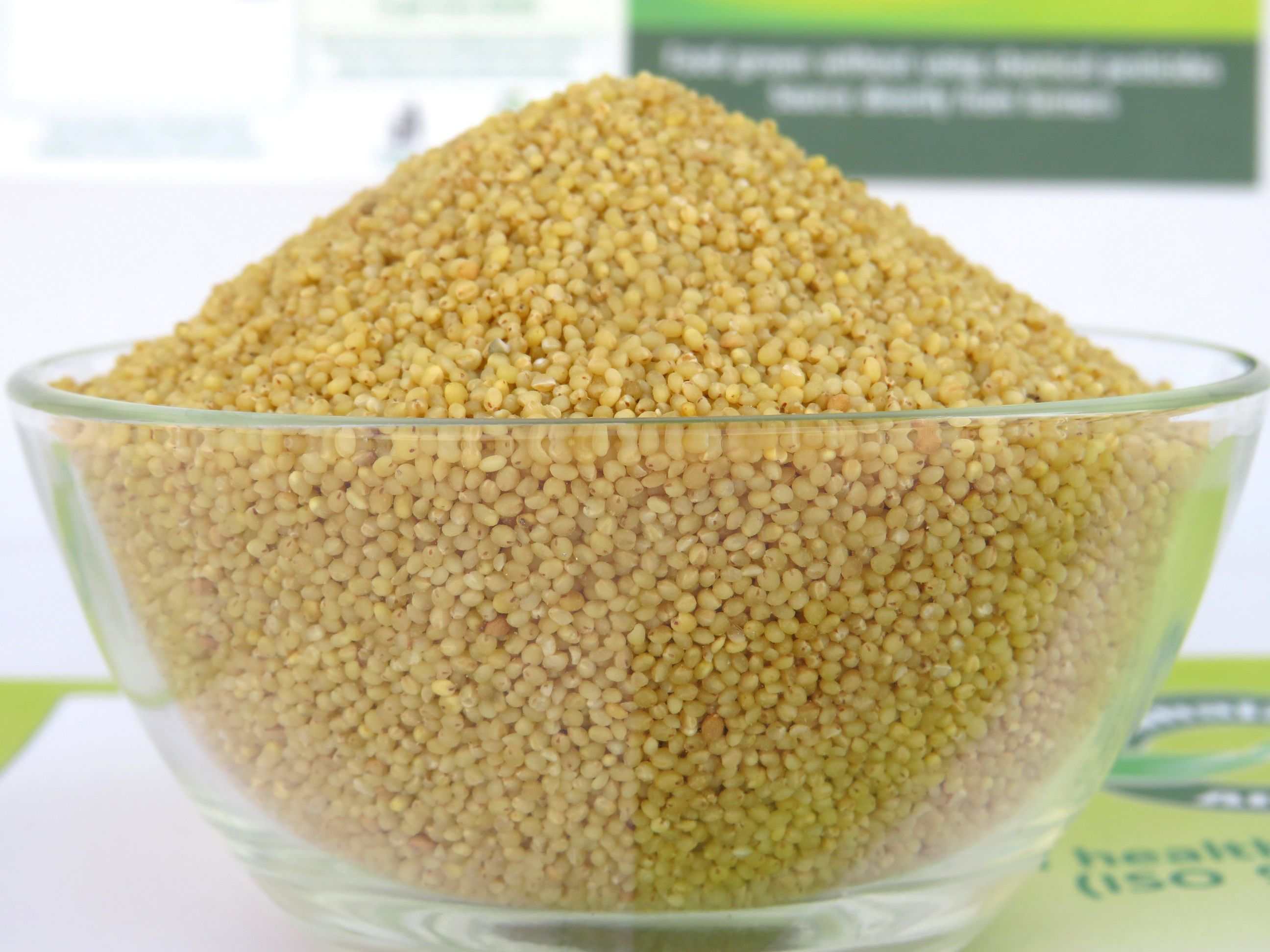 Sahaja Foxtail Millet Rice
Item Code: MLFMRTEM
Foxtail Millet (Korra) is a husked grain which has an indigestible seed coat which makes it more fibrous. It has blood sugar balancing carbohydrates, and it is popularly available in the form of semolina and rice flour.
Sahaja Foxtail Millets are grown organically, pesticide free and procured directly from our farmers. Add health to your life!
Nutritional values - Gluten-free cereal that improves digestion, increases energy level, helps in maintaining cholesterol and eliminating virus and germs from the body. Enriched with a rich source of fibre, minerals like magnesium, phosphorous, iron, calcium, zinc and potassium. Antioxidants (Tryptophan and amino acids) helps in curing disorders like insomnia and migraine.
Health benefits - Helps to regulate blood pressure, and reduce LDL levels, a good source of strengthening the immunity, cures insomnia and migraine, rich fibre content prevents breast cancer, maintains the bone health. These in the form of sprouts helps fight osteoporosis and could reduce the risk of fracture.
Cooking tips - Millet-water ratio = 1:2½ cups. Soak it for at least an hour.
What can be prepared? Breakfast and starters - Idli/Dosa, Upma, Porridge with dry-fruits and milk, pongal. For thickening soups or as a base for warm grain salads. Baking - can be added to breads, muffins for extra crunch. Main course - Eat it with curry/dal, stirred fried vegetables. Pulav, Biryani, Khichadi, Desserts - Kheer/Payasam, Bobbattulu (sweet paratha), Appalu (Wheat crackers), Sweet pongal and can try many more likewise.
Related Product