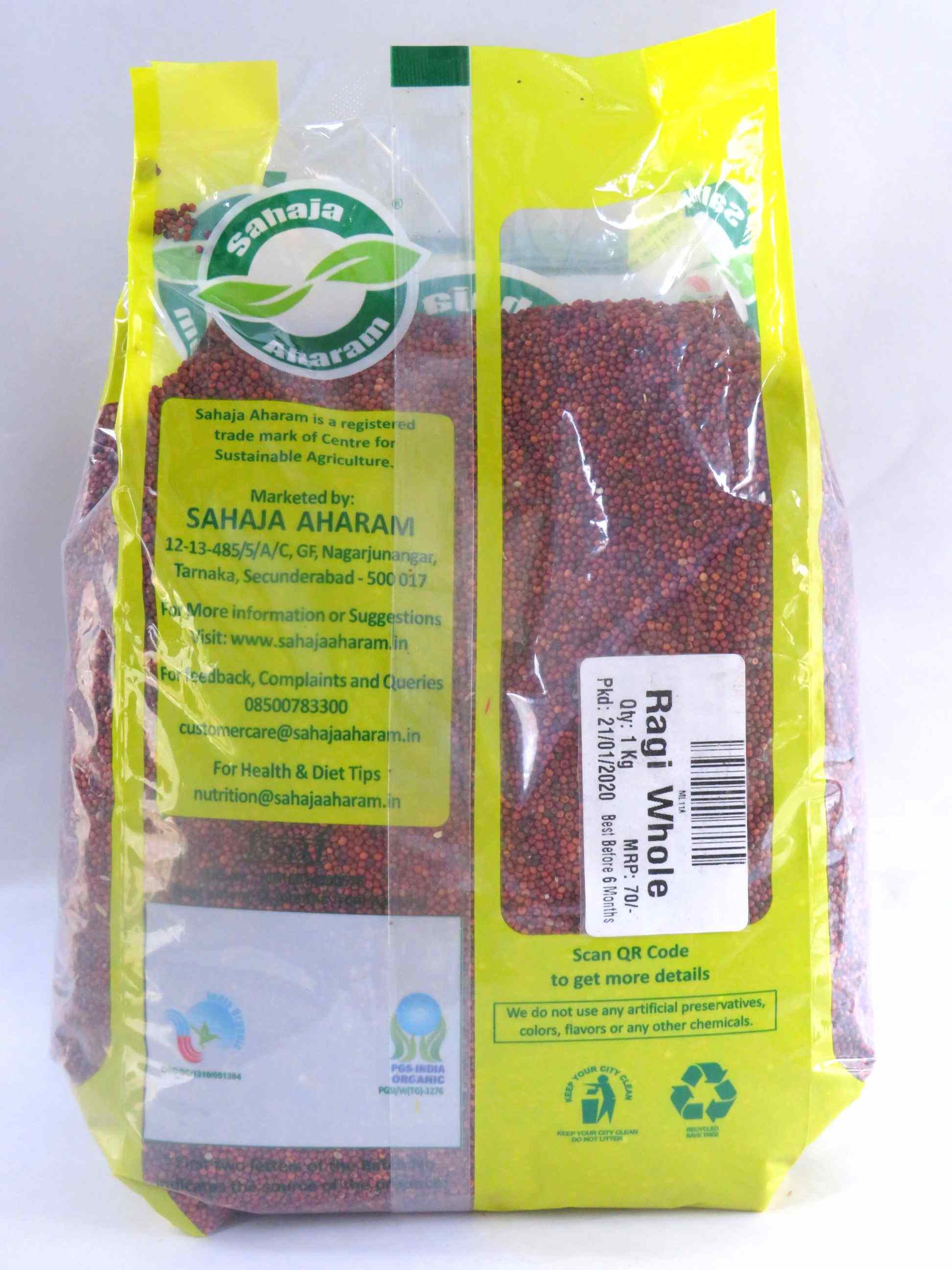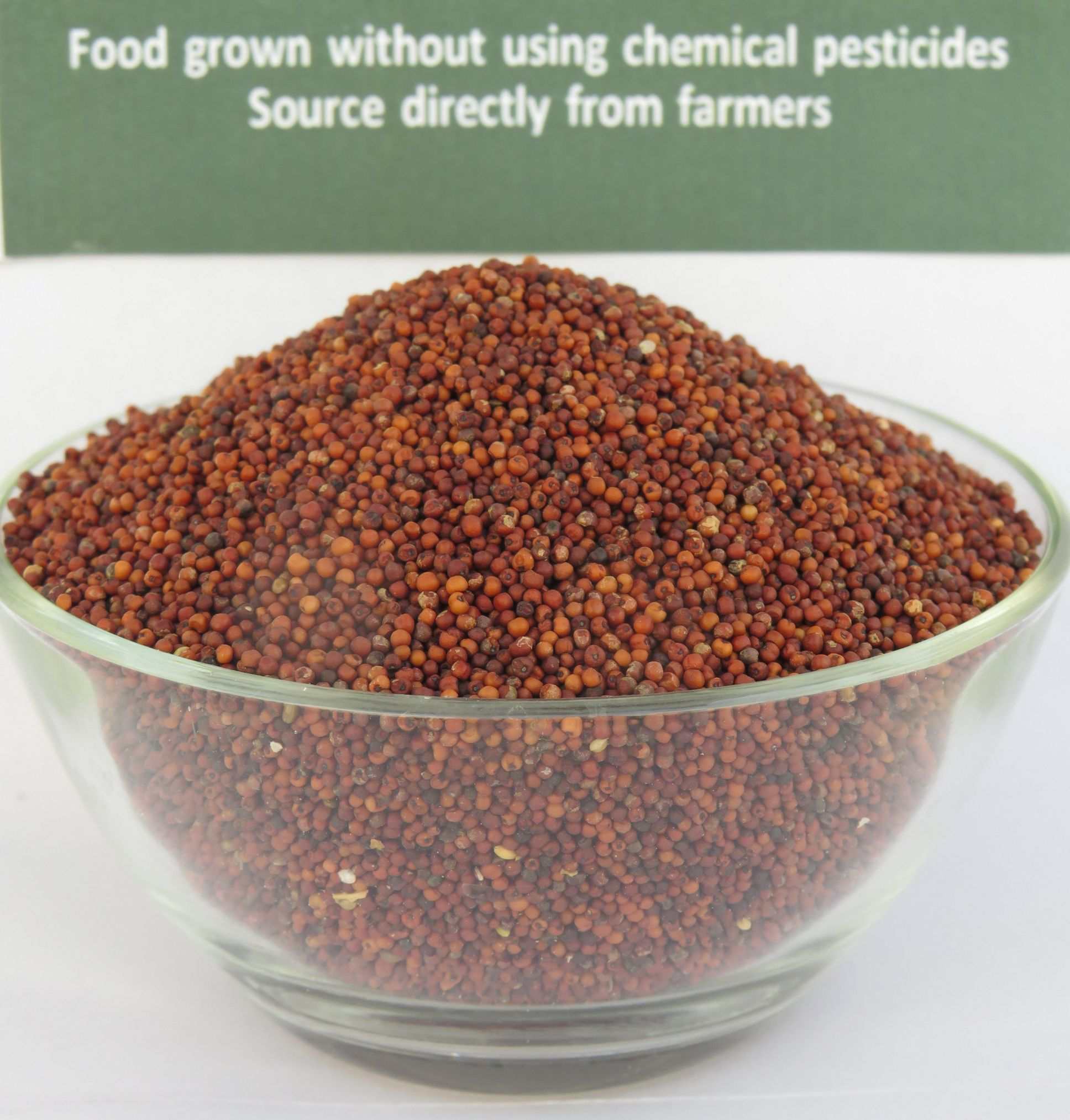 Sahaja Ragi Whole
Item Code: MLRAGTEM
Finger Millet (Ragi in Telugu) is also called African Finger Millet. It is a seeded annual cereal which is grown for its seeds. The seeds, may be white, light brown or dark brown, are consumed in a variety of forms including as unleavened bread made from the flour.
Sahaja Ragi Millets are organically grown, pesticide free and procured directly from our farmers. A good, healthy and nutritious food item!
Nutritional values - It's grains are rich in protein, vitamins, minerals, fiber content and energy as compared to other cereals. It is also enriched with manganese, phosphorus, iron, copper, chromium, magnesium, zinc, molybdenum and selenium. It is superior to rice and wheat as it contains essential amino acids such as methionine and tryptophan.
Health benefits -
Being gluten free,it is suitable for those who are gluten intolerant. Keeps our bones and teeth healthy, low glycemic index lessens food cravings and maintains the digestive pace and helps in controlling Diabetes. Reverts skin ageing with the amino acids like Methionine and Lysine, battles Anemia, helps in weight loss and relaxes the body. It is great for the people with low Hemoglobin levels
and very helpful for girls/ladies during Menstruation or Menopause period.
Cooking tips - Grind the grains into flour (spouting, drying and then grinding the grains)and mix it with the wheat flour to make Chapatis, Parathas, baking products like cookies (available in our stores)or mix it in the idli/dosa batter (also available in our stores). Dilute the flour in curd or milk and make a Porridge. Baking - if the flour is too dense, mix it with wheat flour in the ratio of 7:3 and make breads or bake with it. A great ingredient for Indian traditional desserts like Bobbattulu (Sweet stuffed paratha), Sweet appalu, Kheer/Payasam, Gavvalu, etc.
The colour of the cooked Ragi is Dark Brown.
Related Product