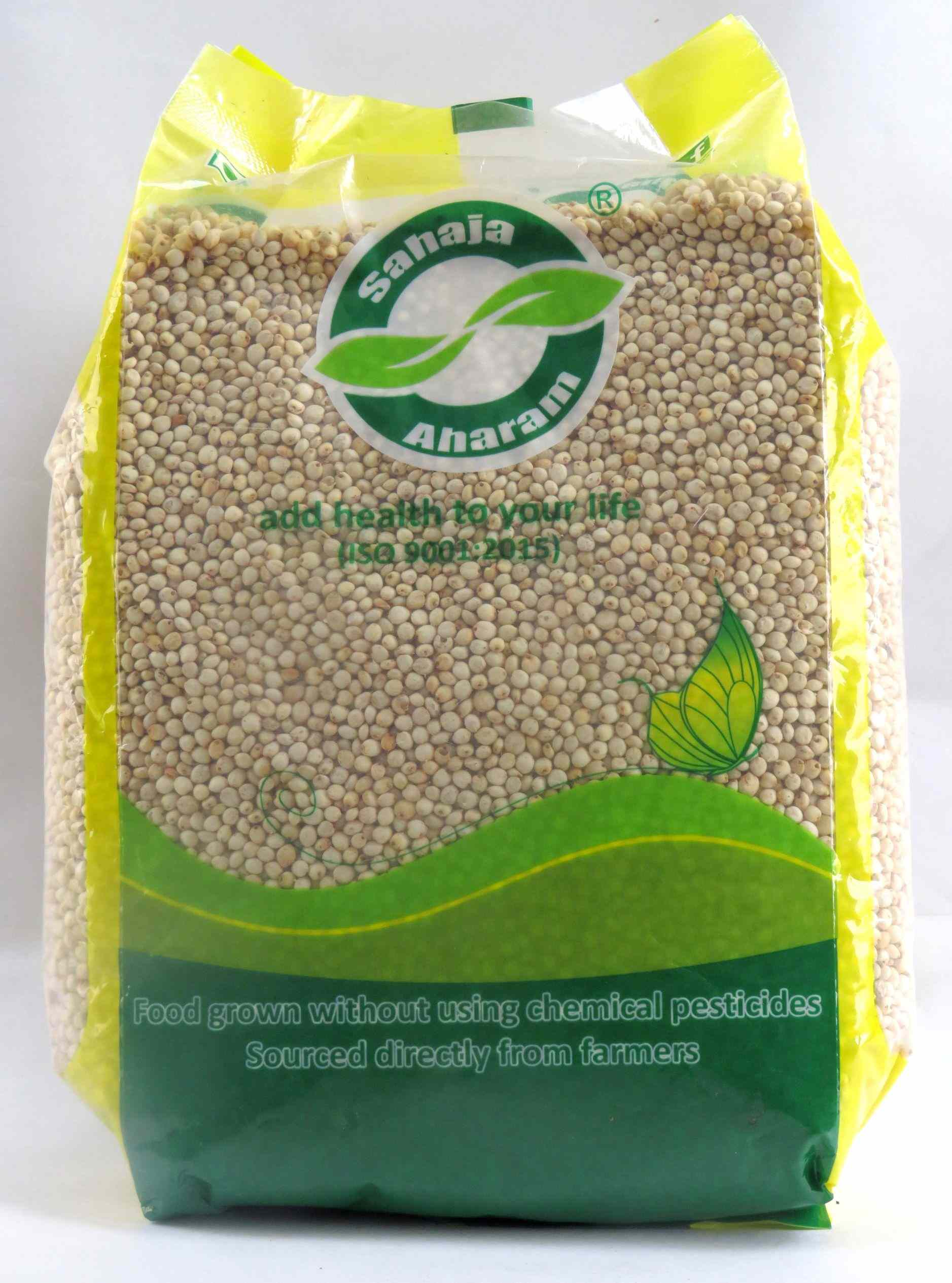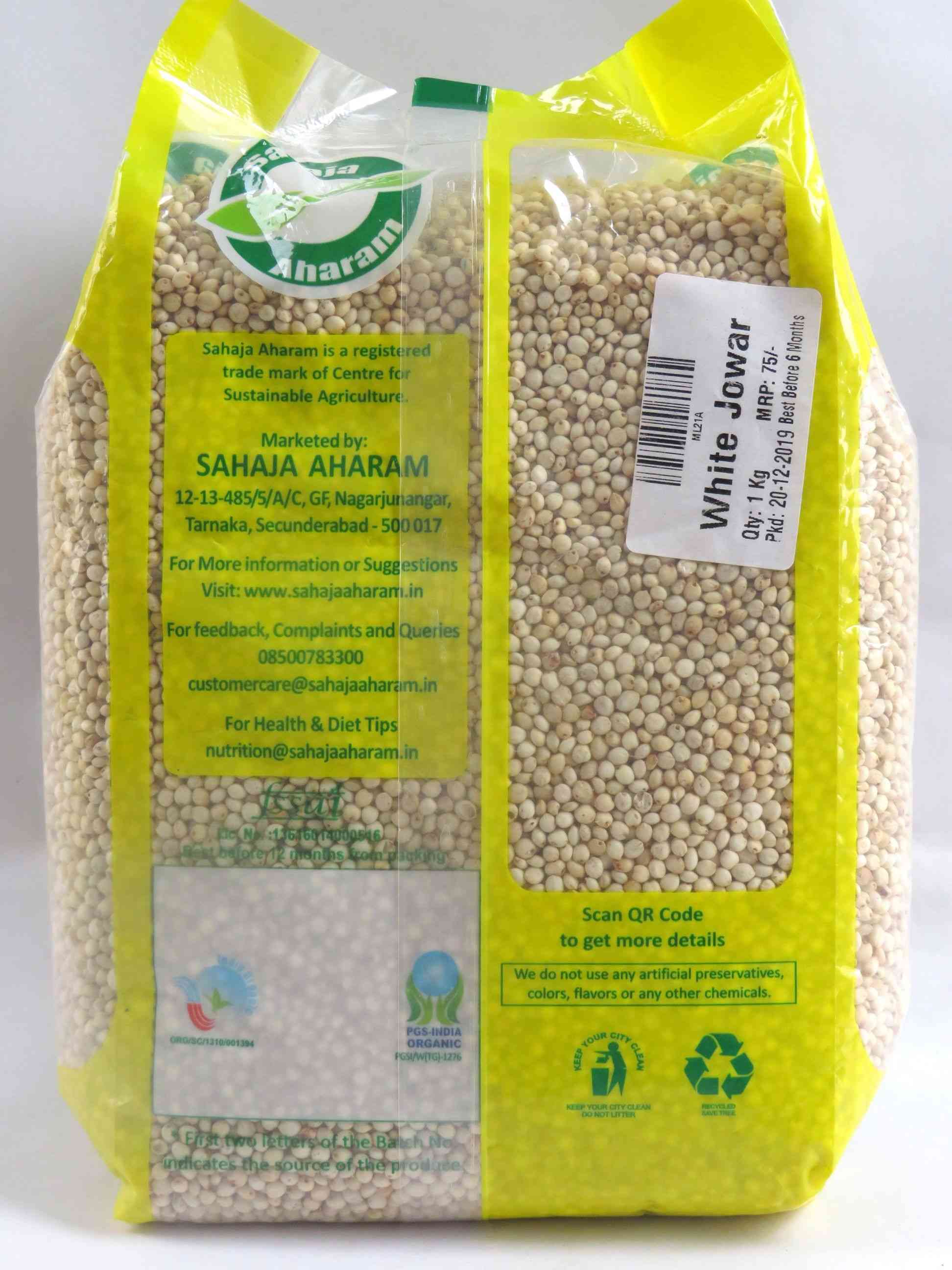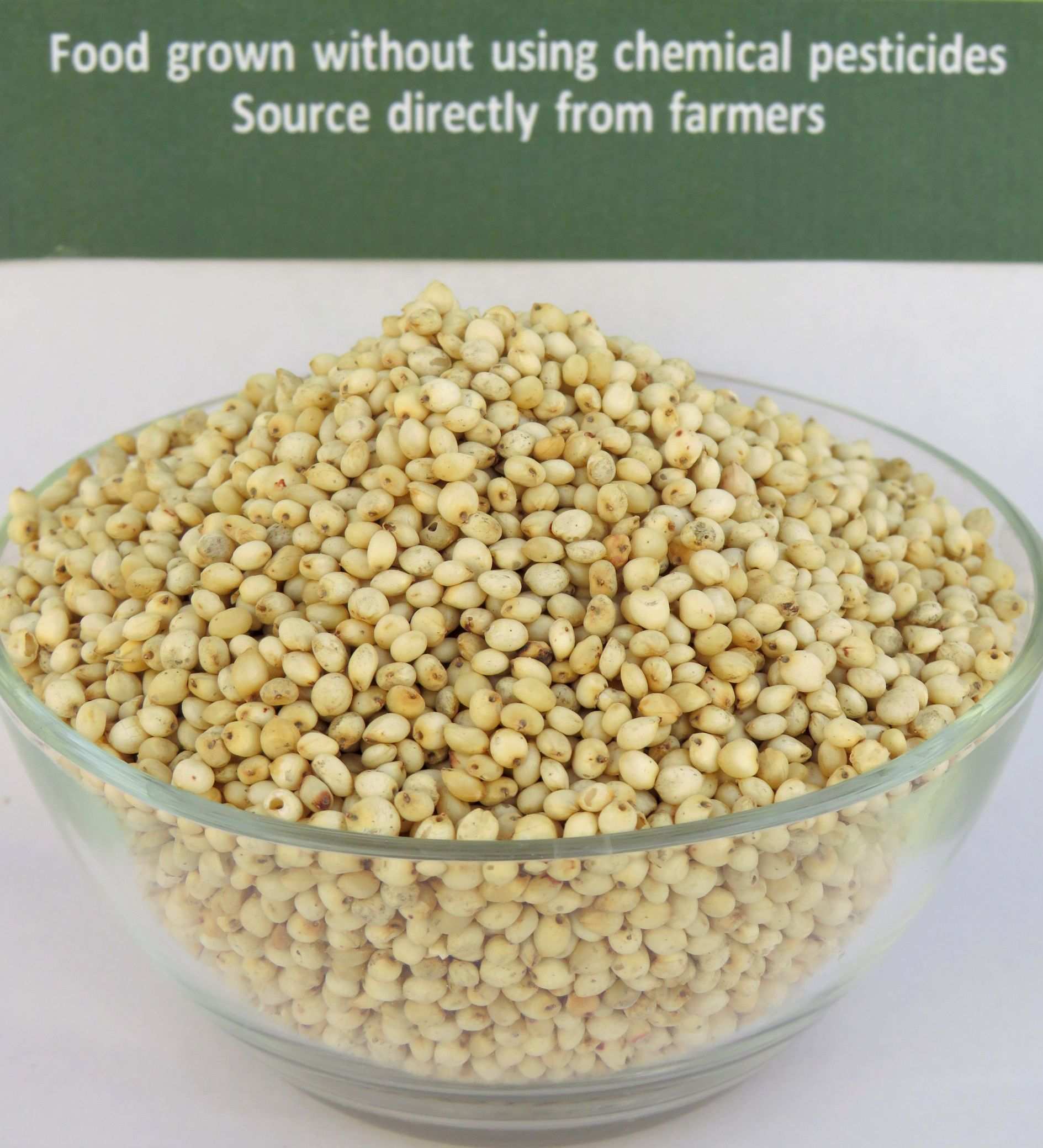 Sahaja White Jowar
Item Code: MLWJWTEM
White Jowar/Sorghum Millet (Jonna), a popular Indian crop belonging to the grass family,Gramineae, is gluten-free, rich, bitter and fiborous in nature. Sahaja White Jowar Millets are organically grown, pesticide free and are procured directly from our farmer. It is a good, healthy and a nutritious food item!
Nutritional values - Rich in proteins like iron, copper, zinc, potassium, phosphorous but low in calcium and sodium. Has high dietary fibre, and a complex carbohydrate source. Has slow digestible starch (SDS). It is an excellent source of antioxidant phytochemicals such as polyphenols, flavonoids and condensed tannins.
Health benefits - Manages obesity, facilitates digestion, regulates blood sugar levels, curbs the risk of high blood pressure and strokes. Good for weight watchers as the fibre takes longest time to digest. Builds muscles, good for Diabetic & gluten intolerant people.
Cooking tips - Can be washed, dried, grinded to flour and can be used as a roti dough and make them using palm. Being gluten-free, it lacks the elasticity like in wheat flour or white flour. Can also be mixed with other flours to make other dishes. Jowar kernels can be steamed, boiled, added to soups or stews. Popped over fire or roasted jowar kernels are eaten as a snack with seasoning. The flour can be used in Indian breads like Bhakris (thick chapatis), Thalipeeth, Gujarati snacks like Khichu, Khakra Muthia (Gujarati Dumpling), Panki, etc. and even cakes, cookies, breads. Can be used in porridges, Tacos (wheat flour, jowar flour, butter and warm water).
Related Product