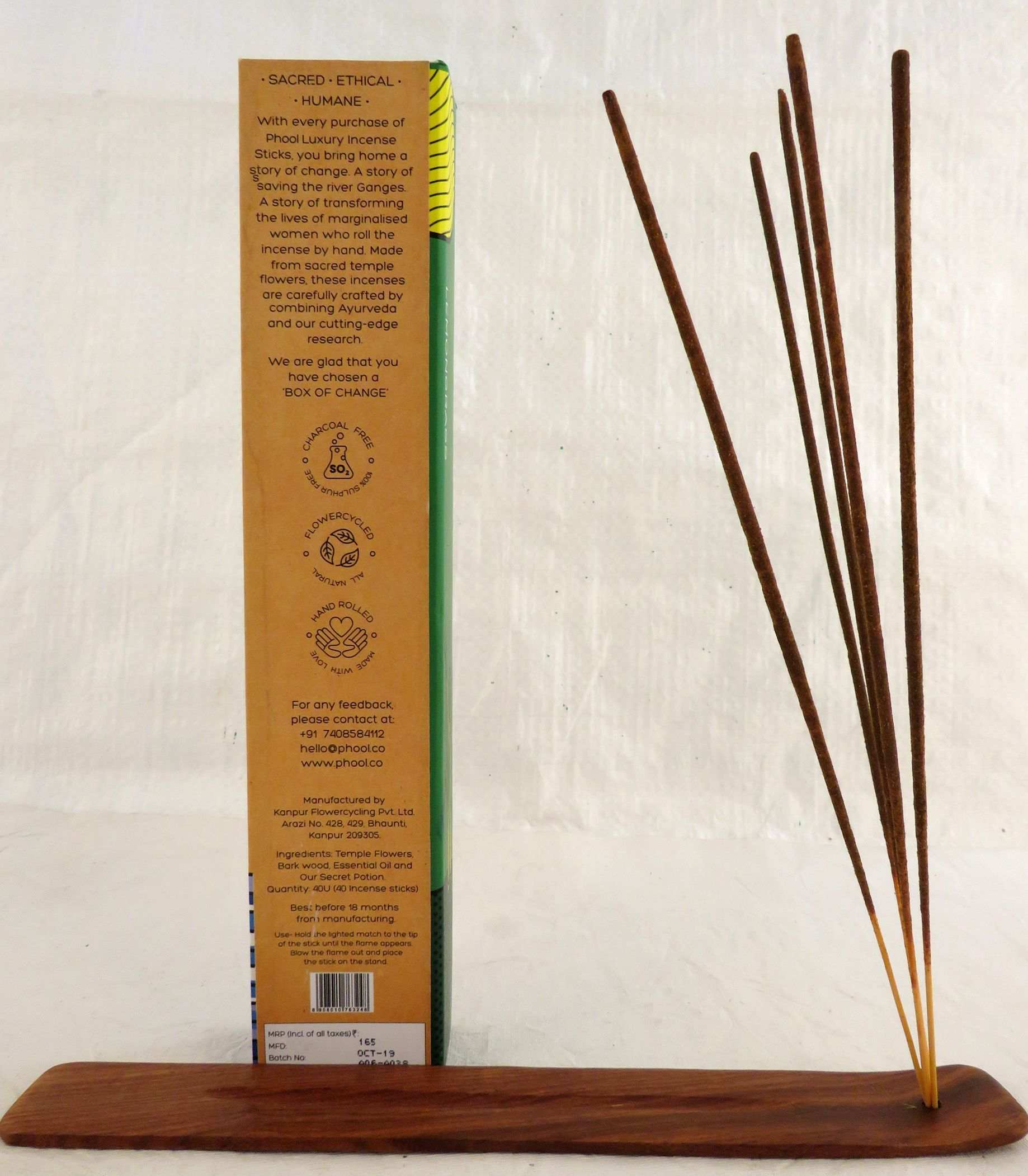 PHOOL Luxury Incense Sticks
Item Code: OTPHLX1P
PHOOL Luxury Incense Sticks brings home a story of change. It saves the river Ganges, transforms the lives of marginalized women who roll the incense by hand. Made by using Sacred Temple Flowers, Bark Wood, Essential oil and carefully crafted.
Charcoal and Sulpher Free! All Natural! and Made with Love!
Use it by holding the lighted match to the tip of the stick until the flame appears. Blow the flame out and place the stick on the stand.
Flavors Available are - Patchouli, Indian Rose, Eucalyptus and Vetiver
It is marketed by Sahaja Aharam Producer Company.
Related Product