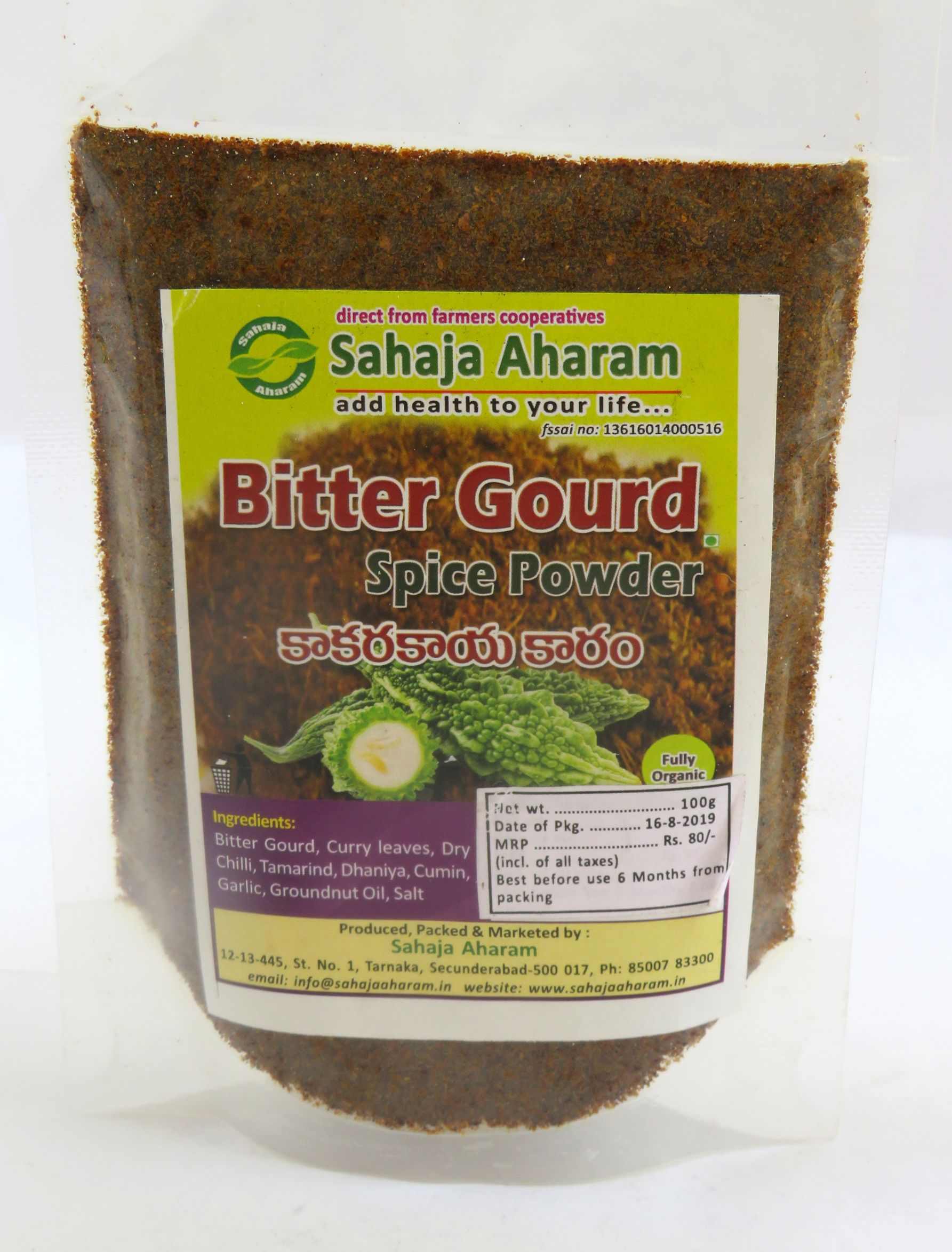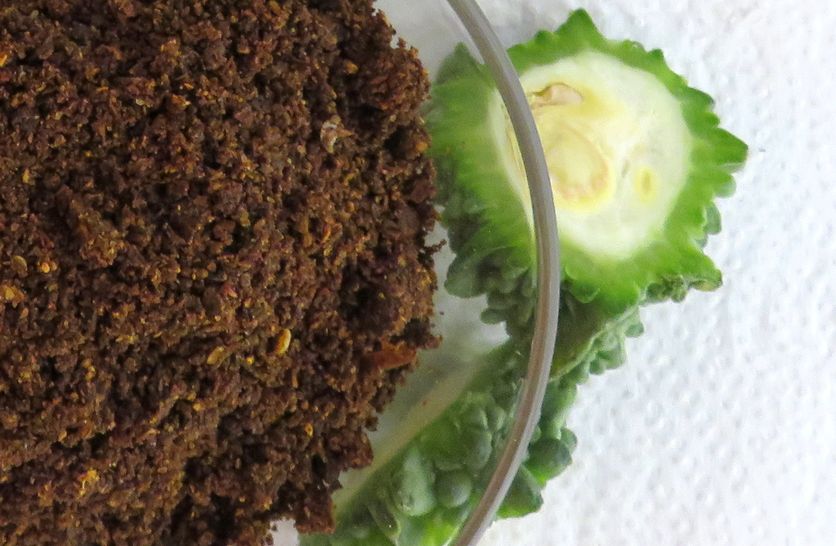 Sahaja Bittergourd Spice Powder
Item Code: PFBSPTEM
Sahaja Bitter Gourd Spice powder is
manufactured and packed here at our own food processing unit.
Nutritious! Healthy! 100% Natural! and No Chemicals!
Nutritious values -
Bitter gourd is full of nutrients and is also known to aid in treating symptoms of various ailments such as Diabetes. It has nutrients ranging from iron, magnesium and vitamin to potassium and vitamin C. It is an excellent source of dietary fiber. It also contains twice the calcium of spinach, beta-carotene of broccoli, and the potassium of a banana.
This spice powder is best had with steaming hot rice with a dollop of ghee. It can also be used to enhance the flavour of simple foods like Idly, upma, dosa etc.
The ingredients used in our Sahaja Handmade Pickles are
pure, organic and grown without chemical pesticides
. They are
Bitter gourd, Curry leaves, Dry Chilli, Tamarind, Dhaniya, Cumin seeds, Garlic, Groundnut oil and Rock salt.
Related Product