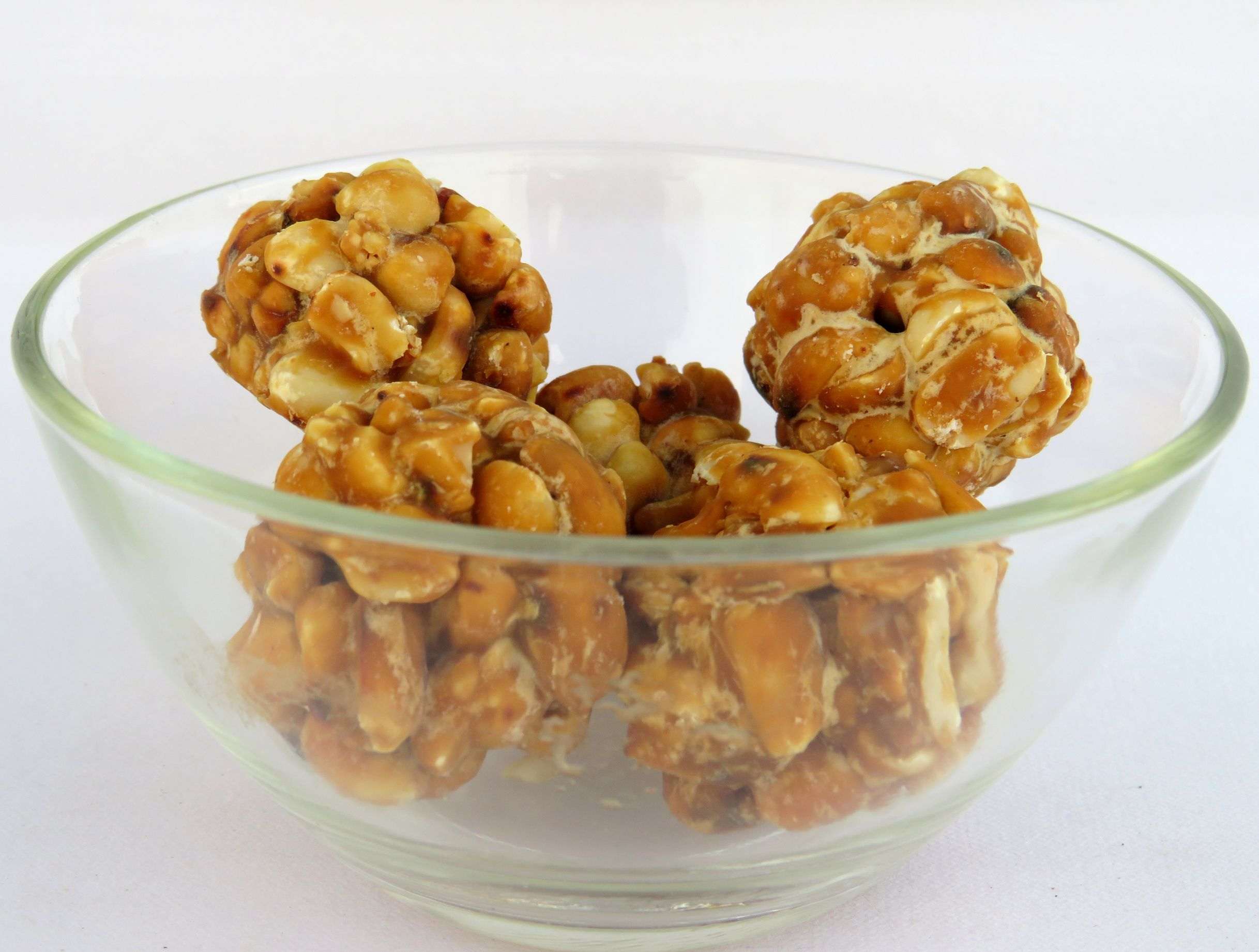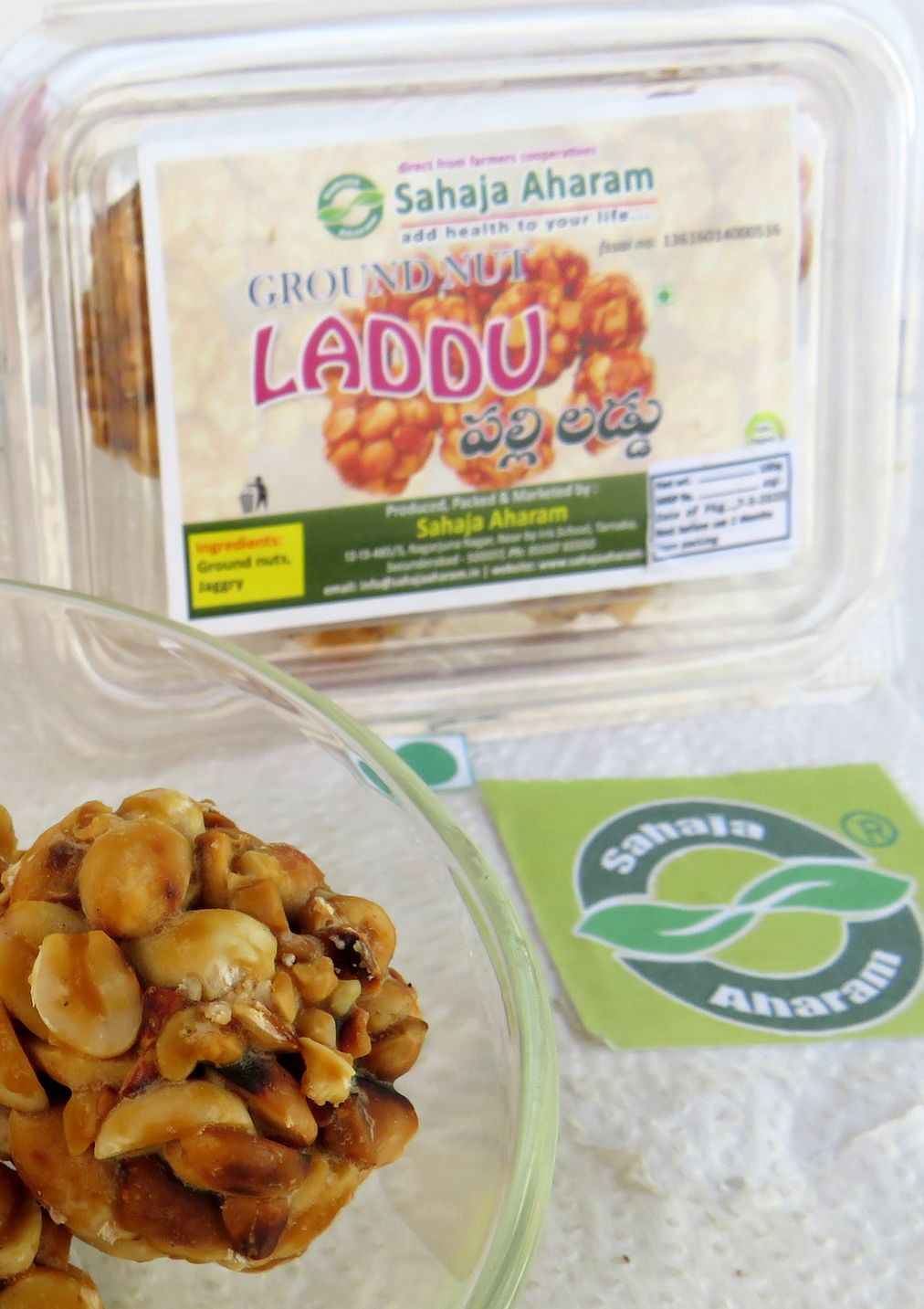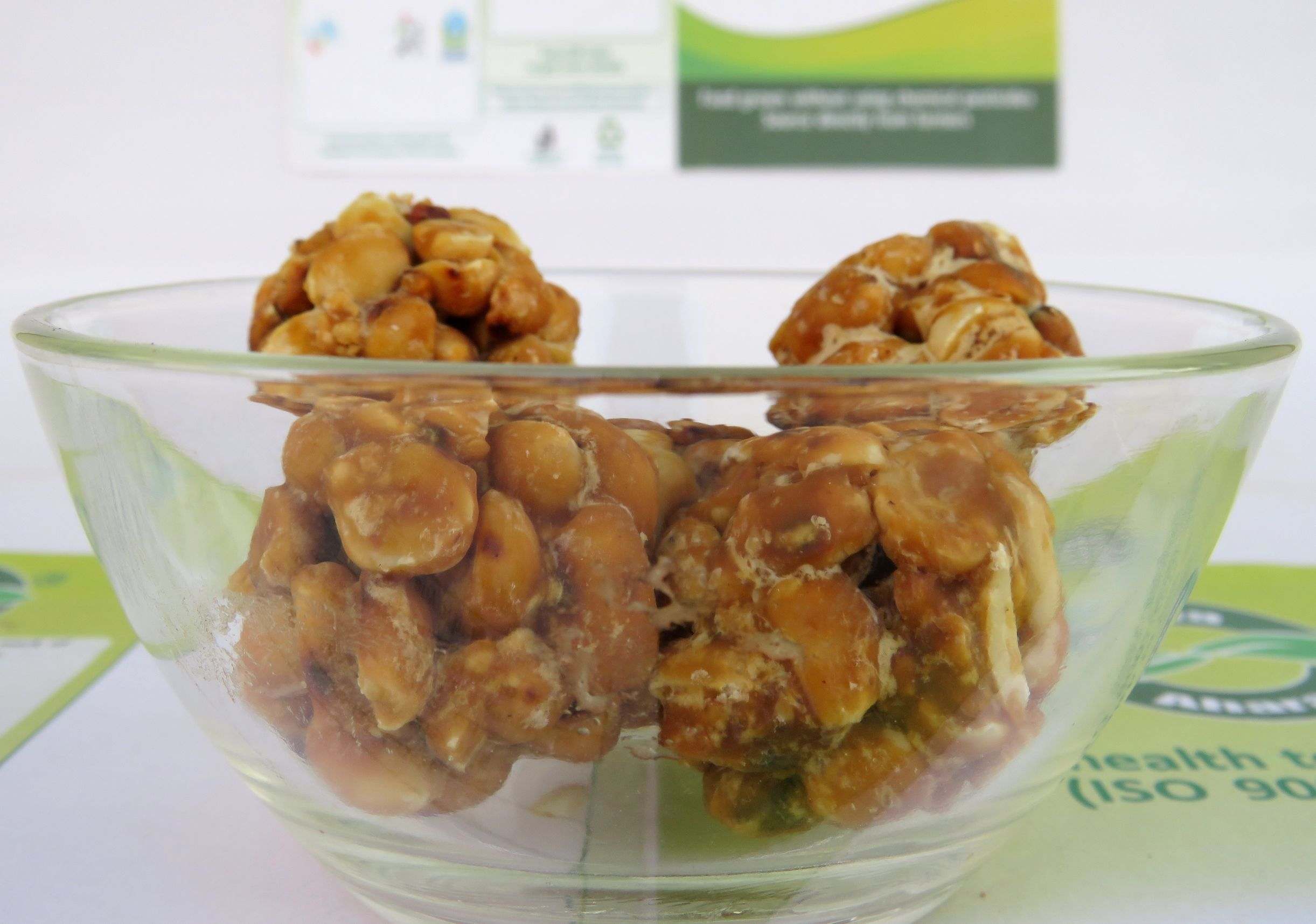 Sahaja Groundnut Laddu
Item Code: PFGNLTEM
Sahaja Groundnut Laddu is prepared using organic Jaggery and whole Groundnuts. It is
prepared and packed at our own processing unit.
Healthy & Nutritious! 100% Organic and Chemical Free!
Nutritional values & Health Benefits -
Consuming Jaggery and Groundnut daily is said to relieve problems related to menstruation in women. It is said to ease up the circulation of blood in the body. Advisable to avoid excessive consumption of this. Jaggery and Peanuts are beneficial to remove the toxic substances in the body. Elimination of toxicity also gives a shine to the face. Peanuts contain a good quantity of fibres, so it also helps in overcoming problems like acidity and constipation. The teeth and bones get stronger with the proteins and calcium presence.
The
ingredients
used in Sahaja Food items are
procured directly from our farmer cooperatives.
Related Product