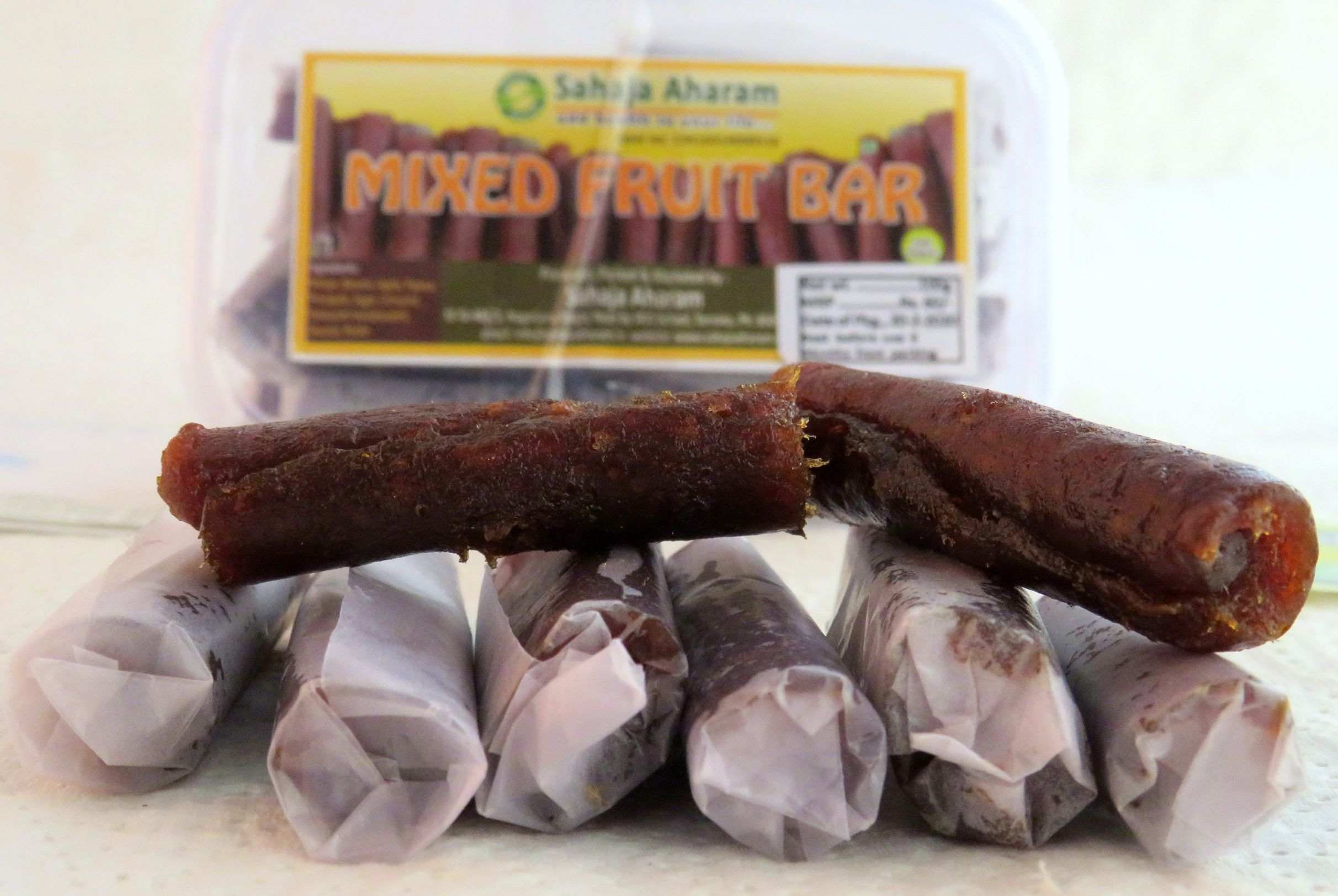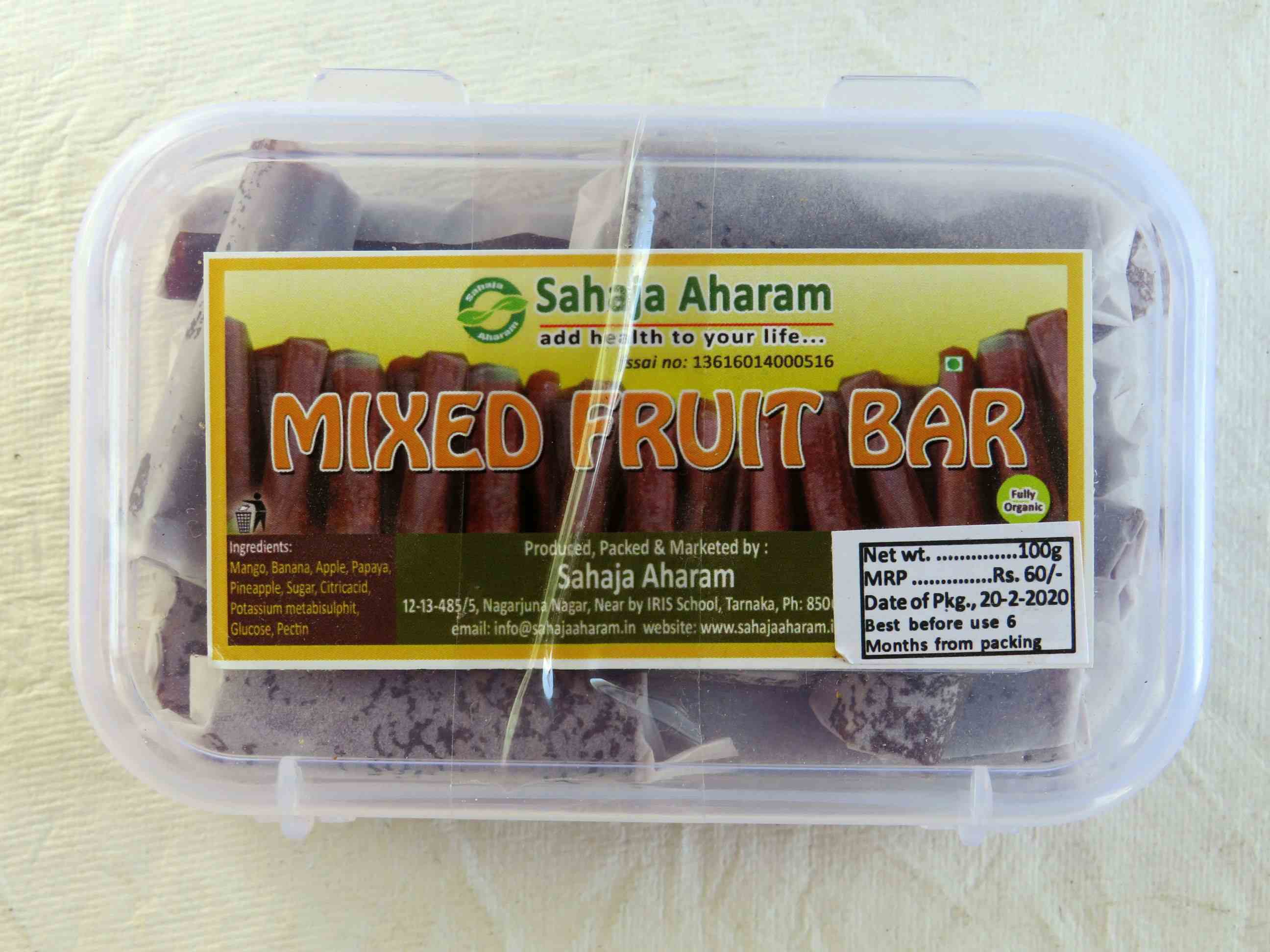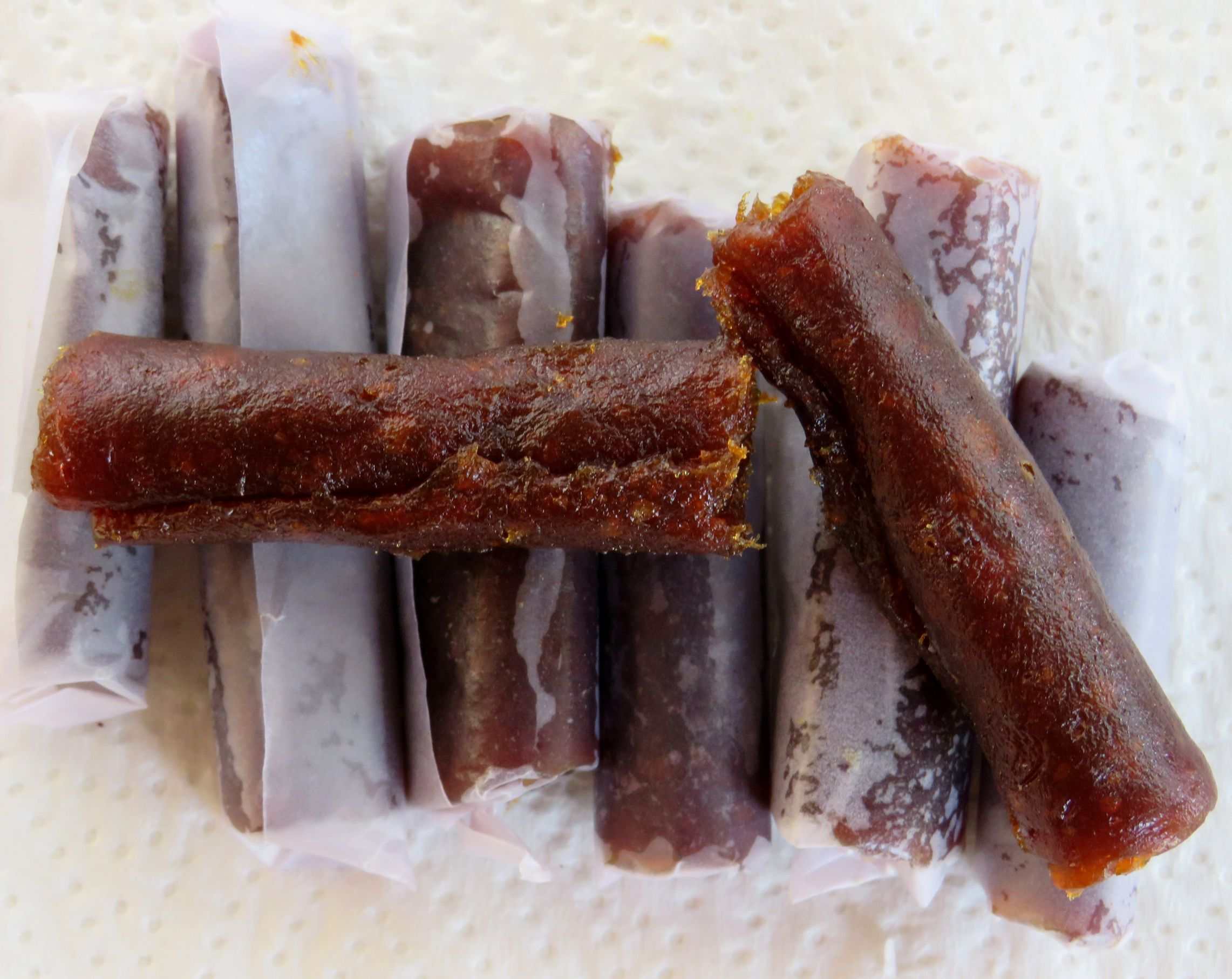 Sahaja Mixed Fruit Bar
Item Code: PFMFBTEM
Sahaja Mixed Fruit Bar is
manufactured and packed here at our own processing unit.
Nutritious & Healthy! 100% Natural and Chemical Free!
This tasty and healthy bar is made of several fruits, like Mango, Banana, Apple, Papaya, Pineapple and Sugar with some permitted preservatives.
The ingredients used in our Sahaja Handmade Products are
pure, organic and procured directly from our farmer cooperatives
. It has all the nutritional values and health benefits of different fruits.
Related Product