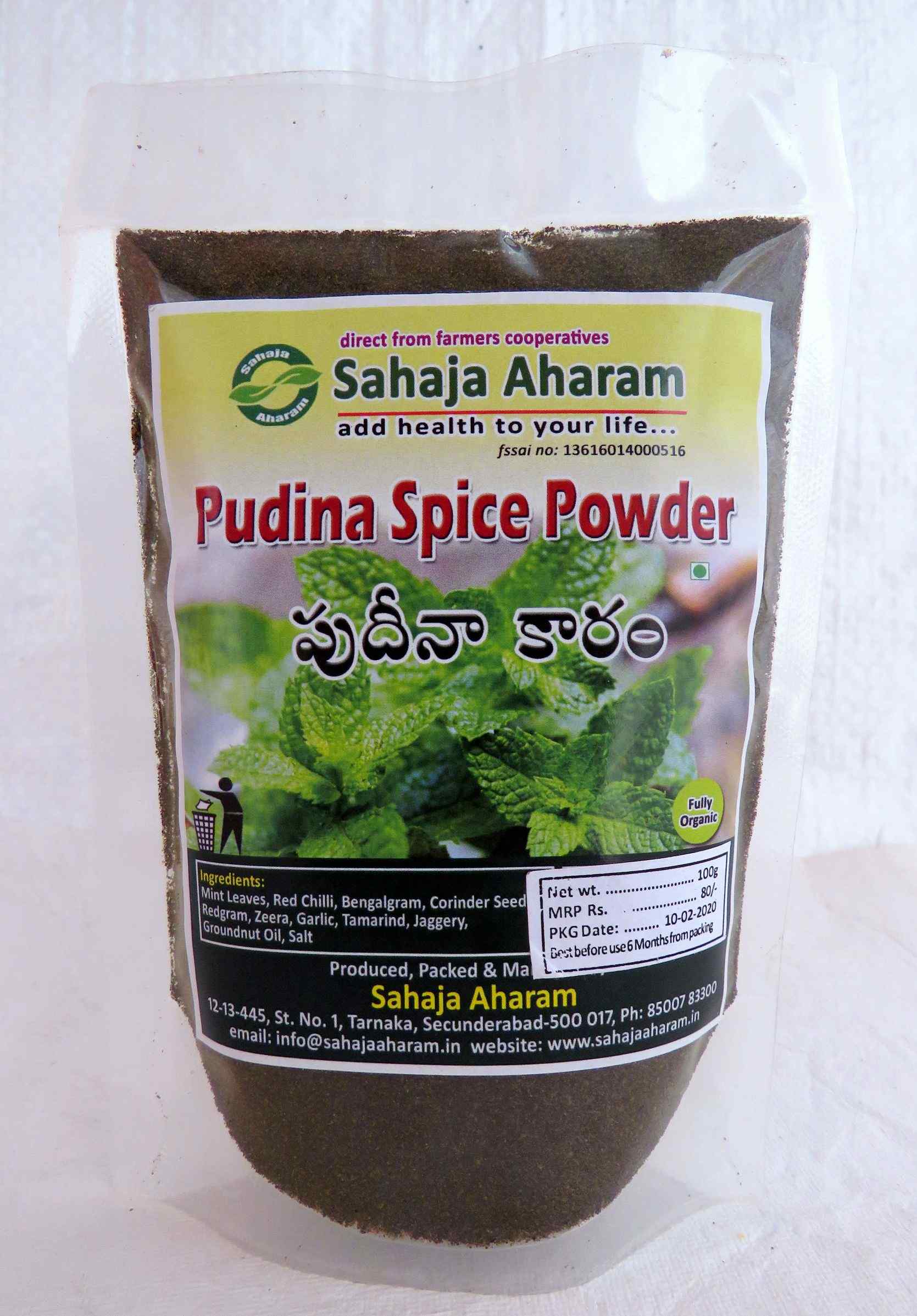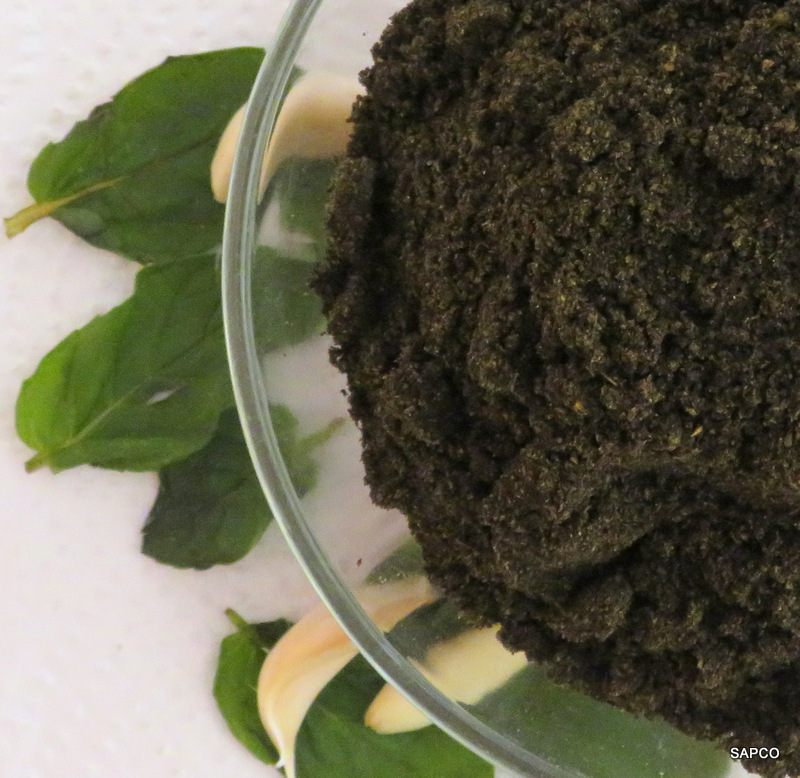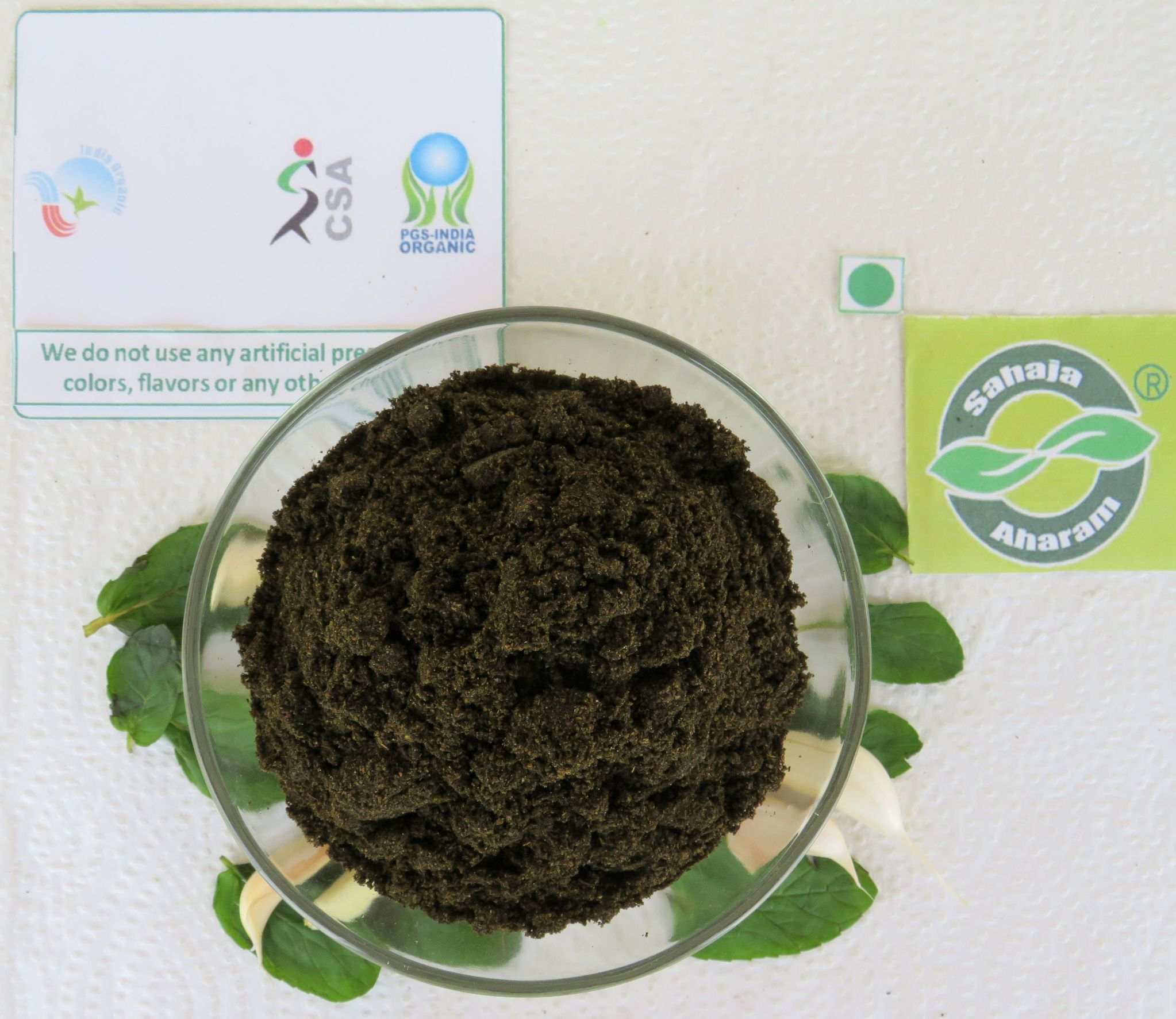 Sahaja Pudina Spice Powder
Item Code: PFPSPTEM
Sahaja Pudina Spice Powder is
manufactured and packed here at our own processing unit
.
Nutritious & Healthy! 100% Natural and Chemical Free!
Sahaja Pudina Spice powder, also known as Mint powder, is prepared from dried Mint leaves. It is commonly used as a kitchen-spice, an ingredient for chutneys/ foods/ drinks. Add to curds, salads, raitas and rotis. Natural 'Pudina' (Mint) with a special blend of spices. An excellent digestive and churan/churnam.
Pudina leaves are a calming and soothing herb that has been used to aid with upset stomach or indigestion. It is thought to increase bile secretion and encourage bile flow, which helps to speed and ease digestion (and which may also support healthy cholesterol levels).
The
ingredients
used in our Sahaja Spice Powders are
pure, organic and procured directly from our farmer cooperatives
- They are Pudina or Mint leaves, Red Chilli, Bengal Gram, Coriander seeds, Red Gram, Jeera, Garlic, Tamarind, Jaggery, Groundnut oil and Rock salt.
Related Product