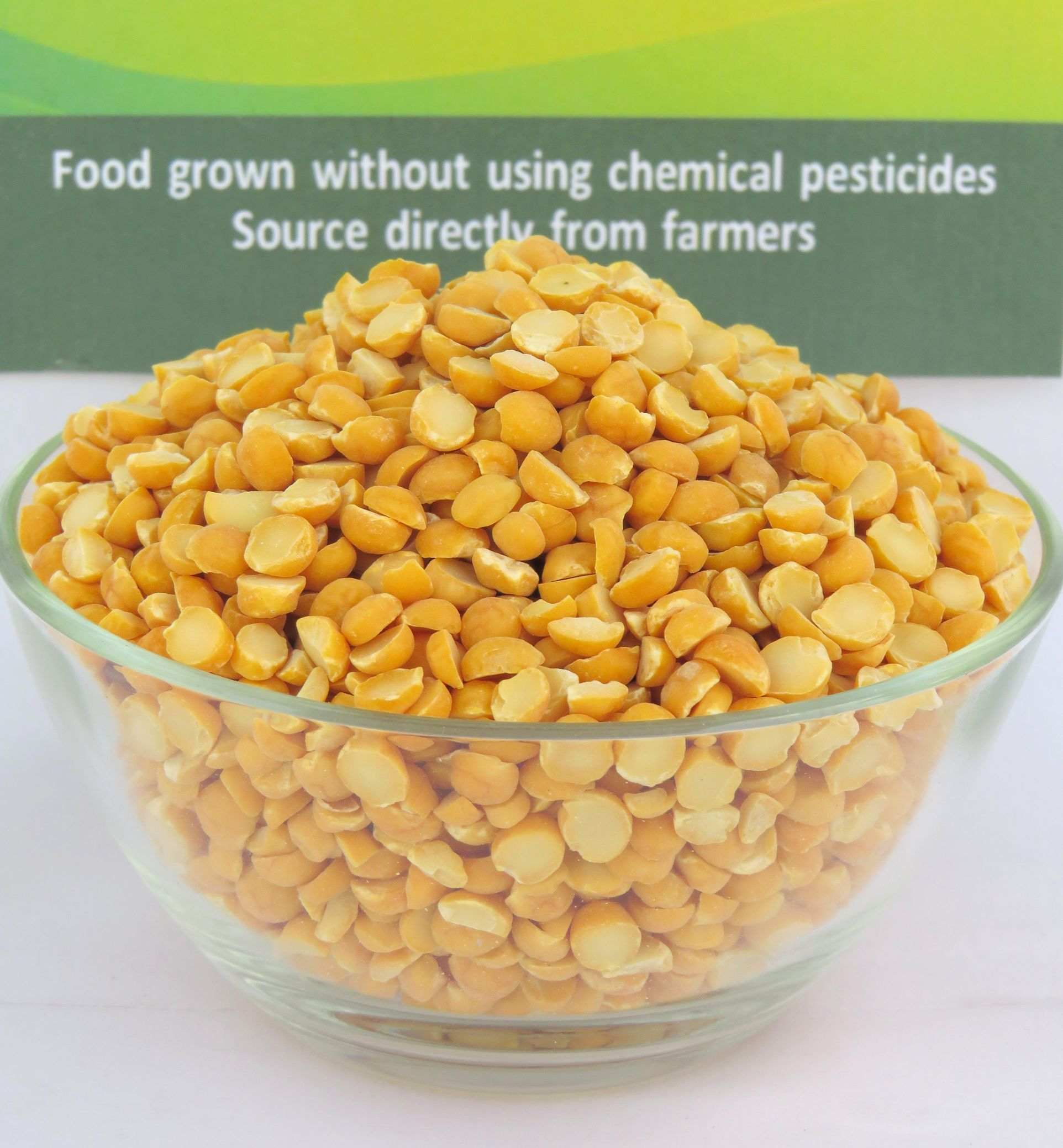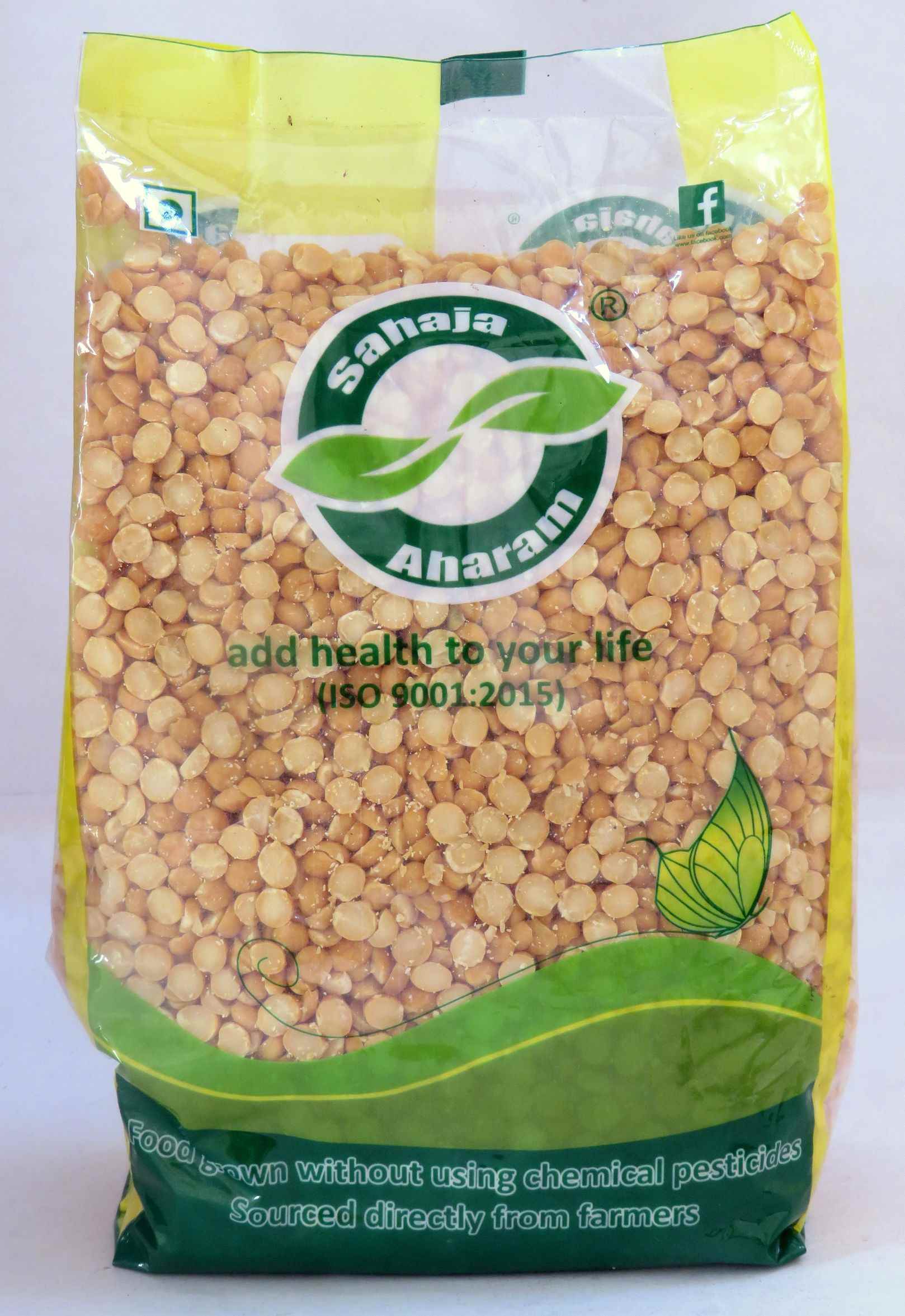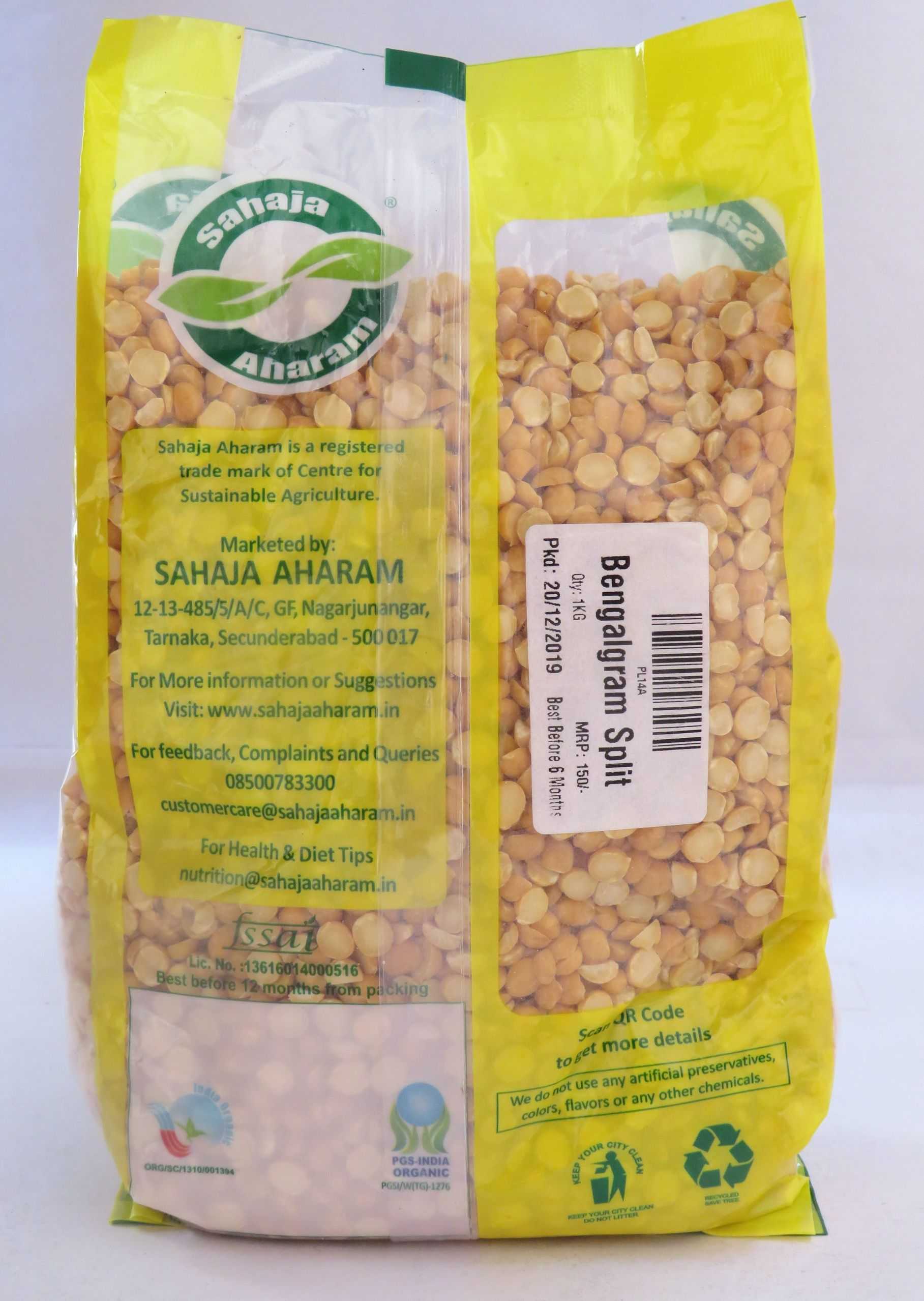 Sahaja Channa Dal
Item Code: PLBNSTEM
Sahaja Chana Dal (
split with the skin removed)
is also known as Bengal Gram. The beans have mild flavor and can be spiced to taste in a variety of ways. It is delicious, nutritious and can be easily digested. It is
procured directly from our farmers' cooperatives, nutritious, healthy, 100% organic and chemical pesticides free.
Nutritional values -
It is rich in B-complex vitamins such as B1, B2, B3 and B7 that plays an important role in metabolism.
Health benefits
- An excellent source of proteins that helps in forming new cells, strong bones, helps increasing Hemoglobin level. It is a good source of antioxidants that lowers free radicals, levels of Homocysteine (
a common amino acid in the blood)
and reduces the risk of blood clots. The glycemic index being low helps in controlling the blood sugar level. Improves insulin response, builds immunity and good for skin also.
Cooking tips -
It is commonly used in a lentil form or for seasoning. One can make Chana Dal Flour/Bengal Gram Flour by washing, drying and grinding it.
Related Product