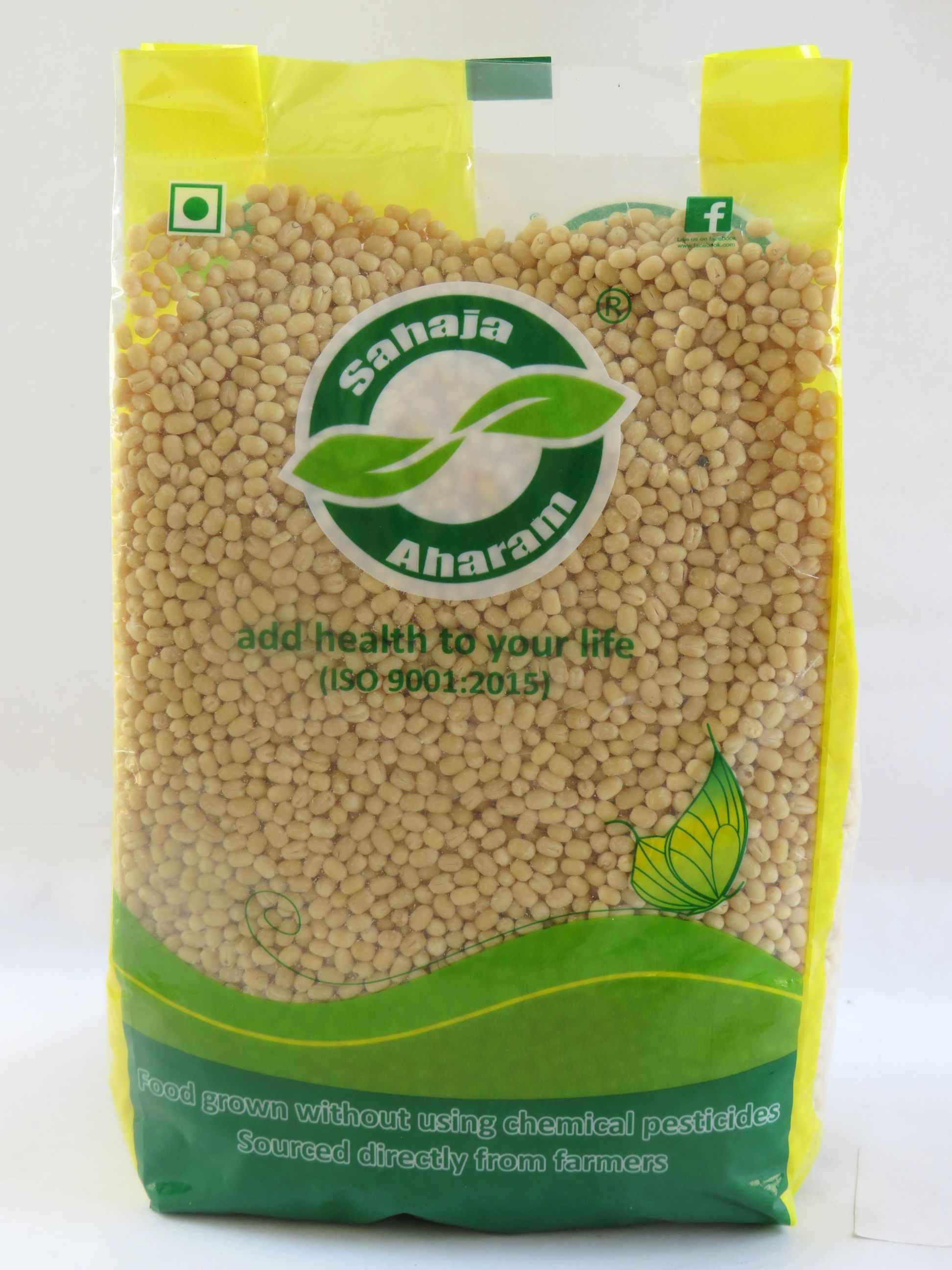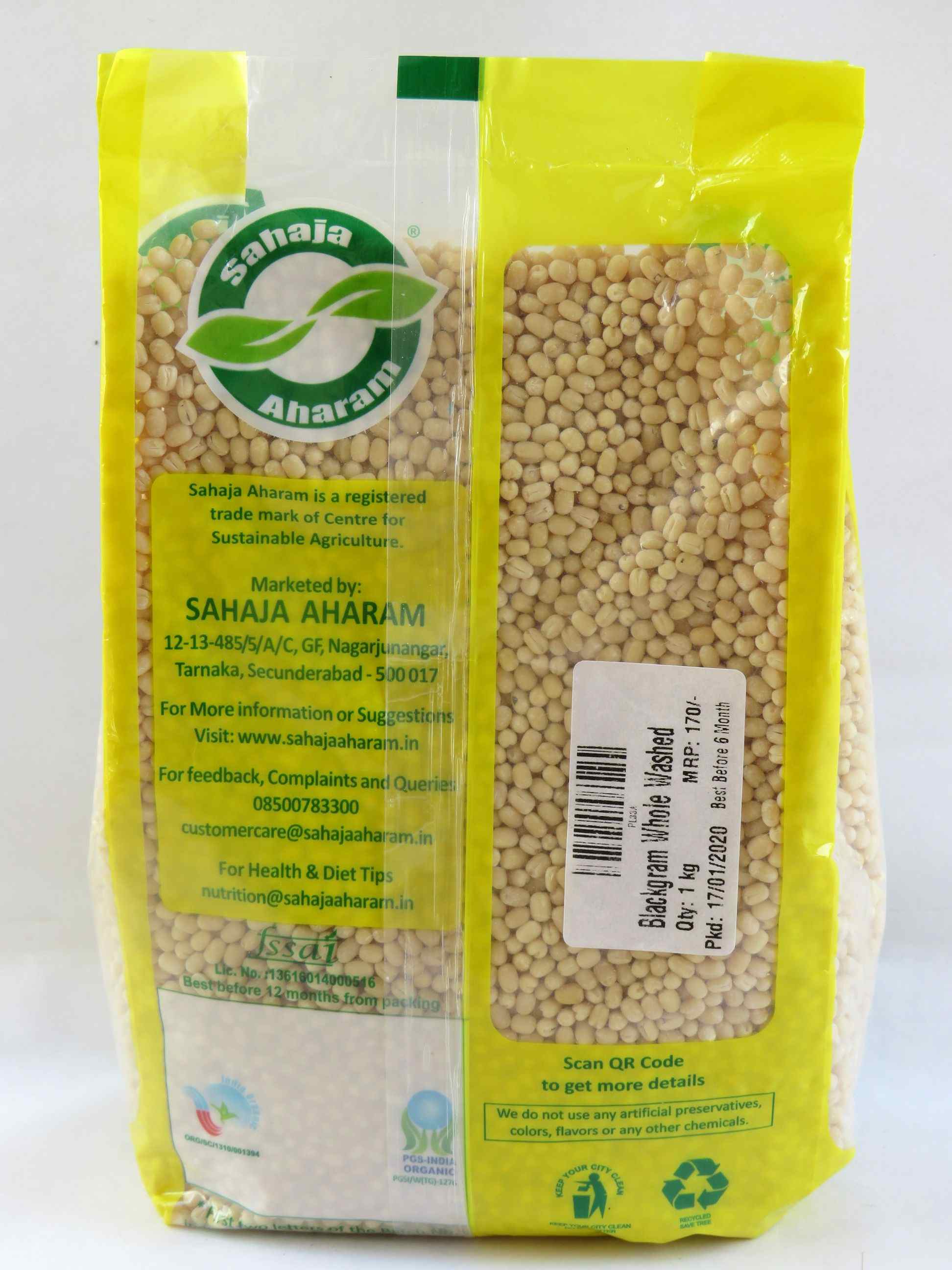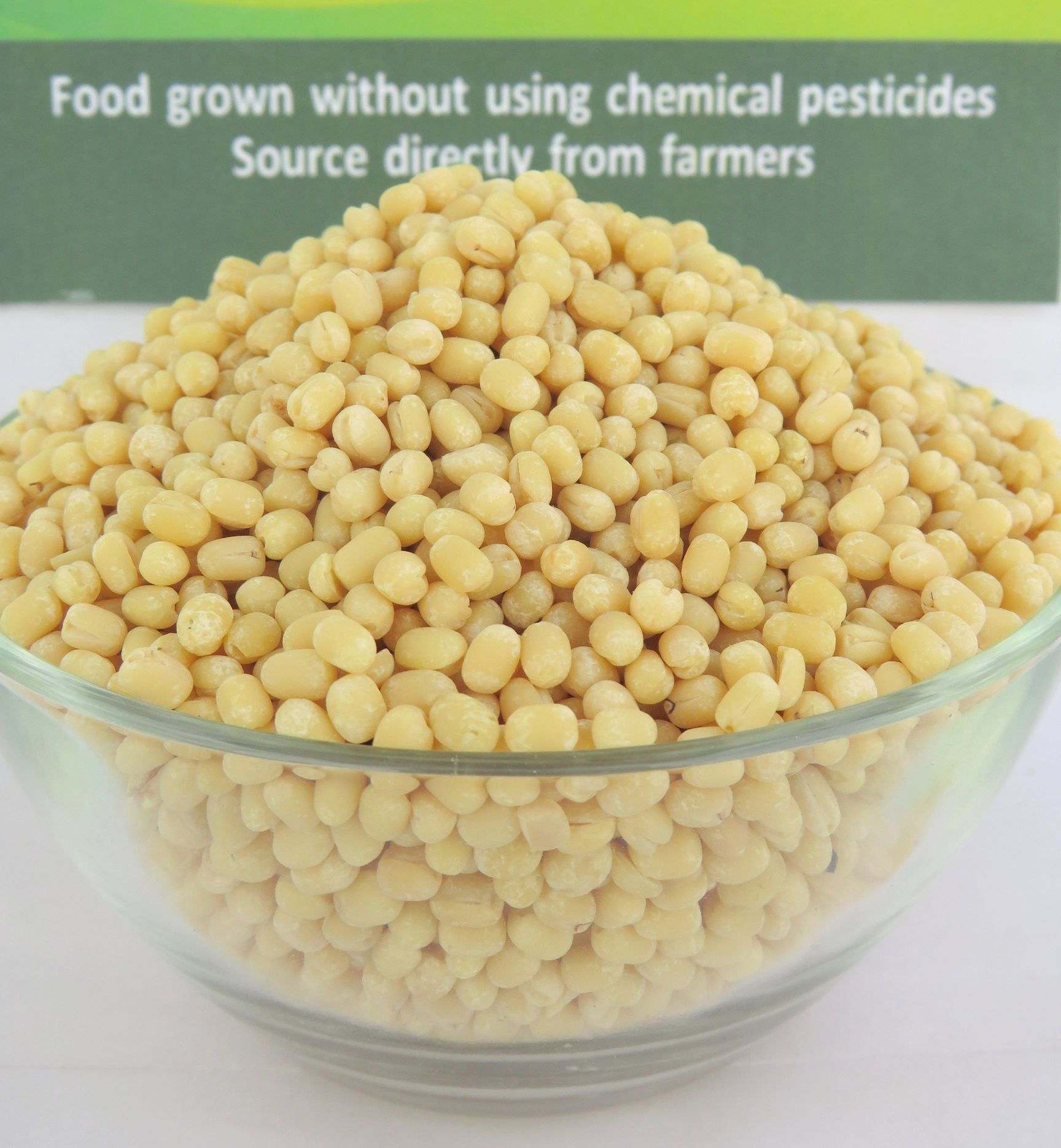 Sahaja Urad Gota
Item Code: PLBLGTEM
Sahaja Urad Gota is Whole Black Gram, with its outer skin dehulled, revealing the white or pale white colored dal. A special type of bean that is very much similar to mung bean and is a common ingredient for Indian cooking.
It is
procured directly from our farmers' cooperatives, healthy, nutritious, 100% organic and chemical free.
Nutritional values -
Urad beans are rich in magnesium, potassium, folic acid and iron. Good for skin and helps to get fair and flawless skin. Urad beans are rich in fibre, both soluble and insoluble.
Health benefits -
It is known to improve our digestion, helps to manage diabetes and strengthens nervous system.
In the kitchen -
The Black Gram, also known as a Urad or Urad Gota, is dried to make flour or batter for Dosa, Idli, etc. Other dishes to prepare - Dal/lentil or spicy snacks.
Related Product