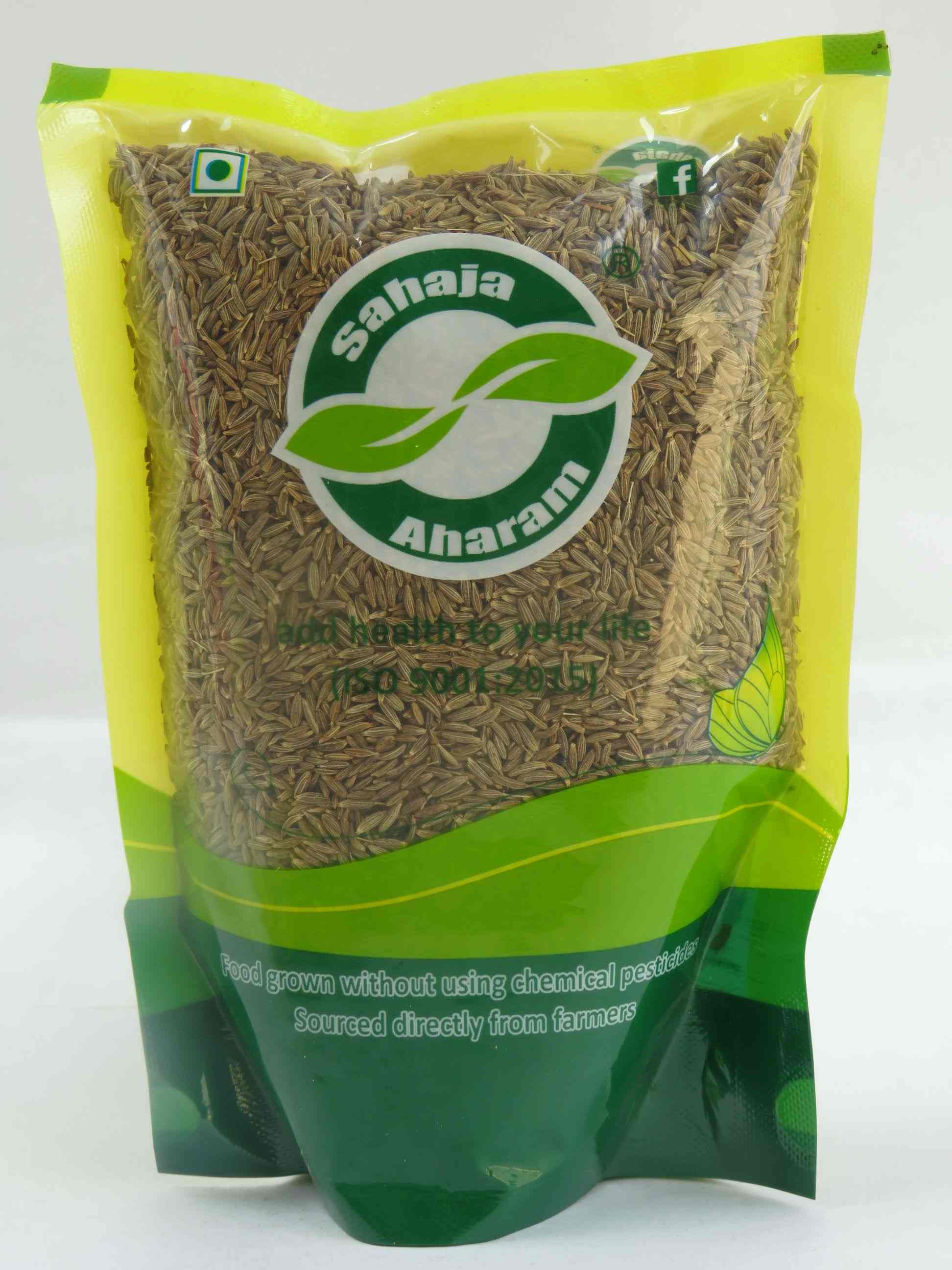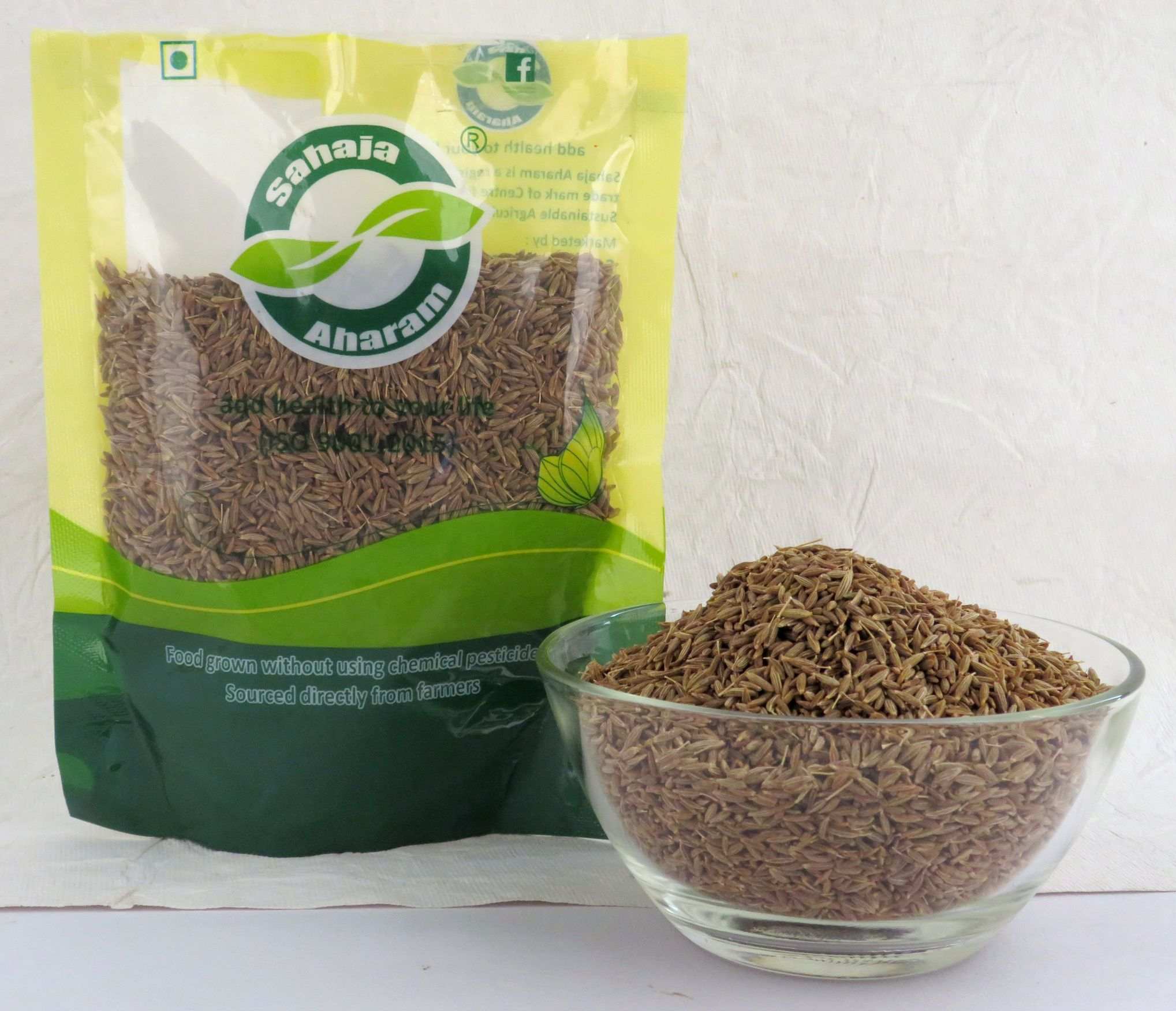 Sahaja Jeera
Item Code: SPCUMTEM
Jeera/Cumin seeds are oblong dark brown seeds with a very distinct flavor, are a very popular spice used for their strong aroma and bitter warm flavor. Sahaja Jeera is
procured directly from farmers' cooperatives, nutritious, healthy, 100% organic and free from chemical pesticides.
Health benefits -
It helps in digestion and is advisable for pregnant women to treat nausea and increase lactation. It stimulates the appetite and aids detoxification of the body. It also increases metabolism and can be used to treat boils.
Nutritional values -
The seeds are an excellent source of dietary fiber, minerals like iron, copper, calcium, potassium, manganese, selenium, zinc and magnesium and health benefiting essential oils. It also contains very good amounts of B-complex vitamins such as thiamin, vitamin B-6, niacin, riboflavin, and other vital antioxidant vitamins like vitamin E, vitamin A, and vitamin C.
For a serving size of 100 gms, it has the following nutrition facts - fat 16.64 mg, protein 13.91 mg, carbohydrates 22.62 mg, fiber 30.35 mg, iron 20.58 mg, calcium 878 mg, cholesterol 15.84 mg and energy 304.49 mg
Related Product