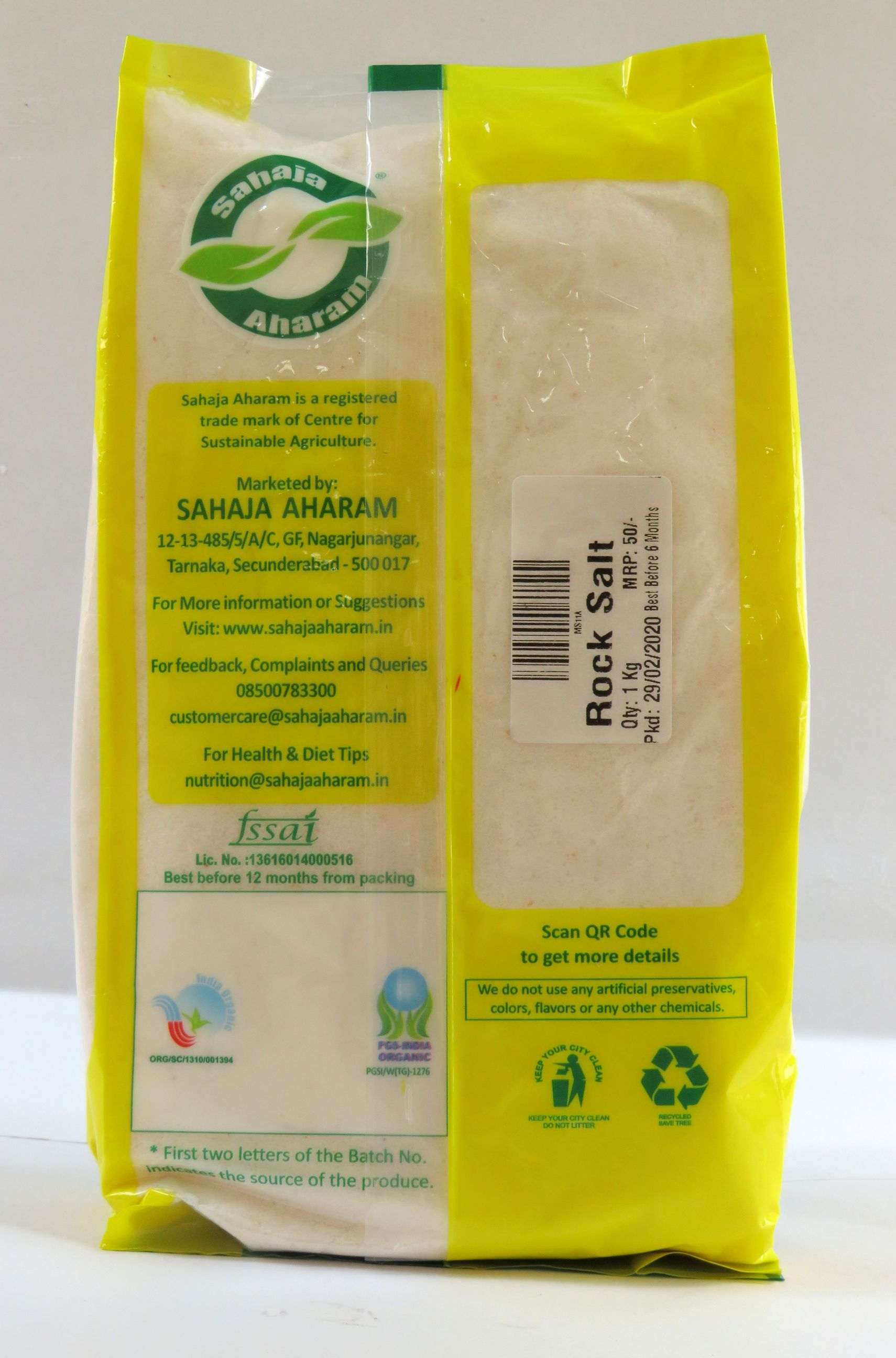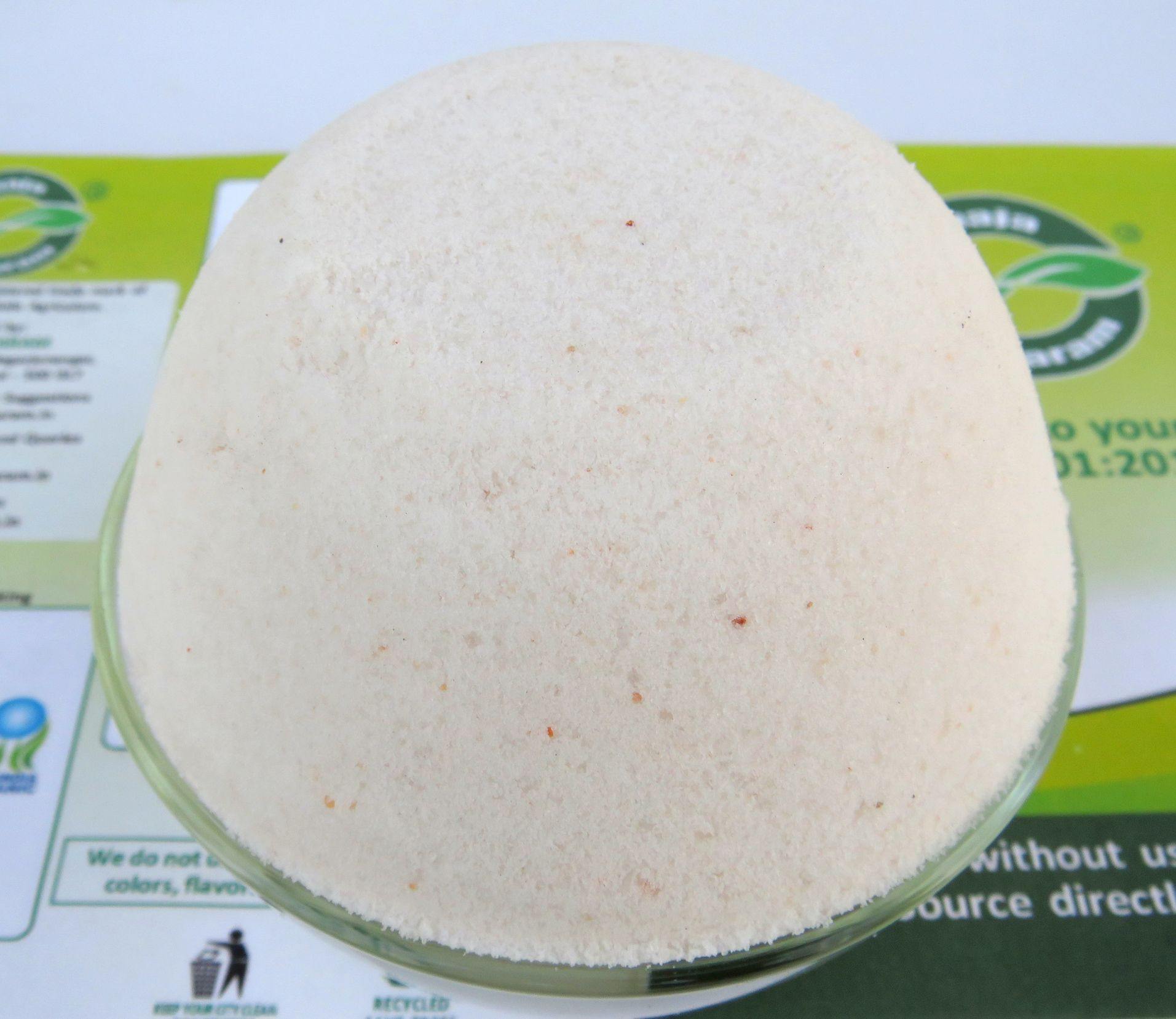 Sahaja Rock Salt
Item Code: SPSALTEM
Rock salt, also known as Kala Namak is a special type of Indian mineral salt. Unlike its name, black is not the salt's color. It has more of a pinkish-grey tint. It is due to the presence of trace minerals and iron. The distinctive flavor is due to the sulphur content and hence it is not considered as an alternative for ordinary salt, despite its sodium content. Sahaja Rock Salt is
directly procured from the farmers' cooperatives. It is healthy, nutritious, 100% organic and free from chemical fertilizers.
Nutritional values -
An excellent source of iron, less processed, less iodized, alkaline properties in it help reduce excess acid in the stomach, has sufficient amount of potassium.
Health benefits -
Detoxifies the body, a cleansing agent (skin care), helps in stimulating blood circulation, reduces water retention, effectively reduces muscle cramps and spasms by relaxing them, cures bloating and acidity and ultimately a good alternative for common salt.
In the kitchen -
Add a tsp of Rock salt in warm water and consume it regularly on empty stomach in the morning. Works as a natural detoxifier. Can use it for gargling also.
Related Product