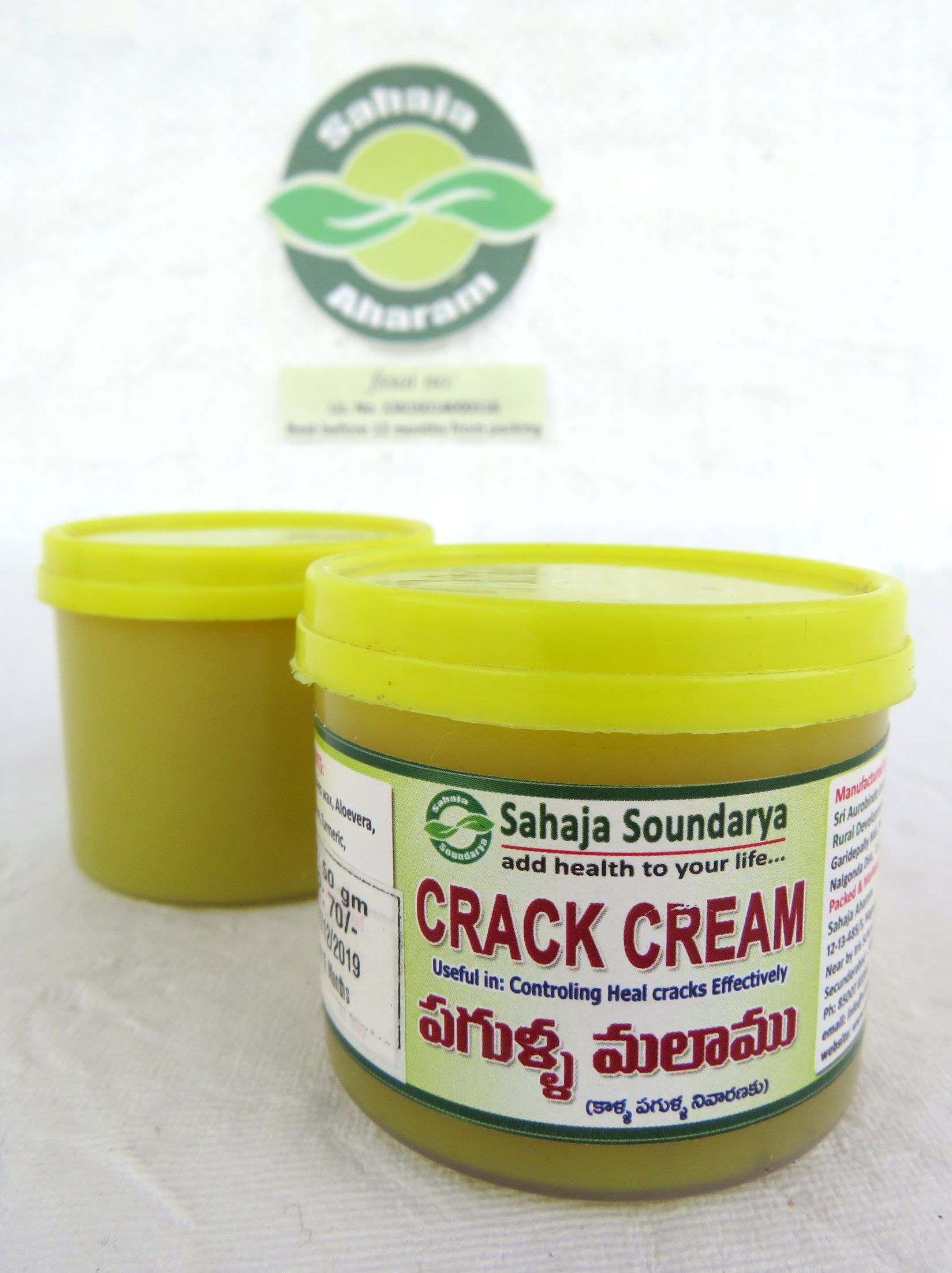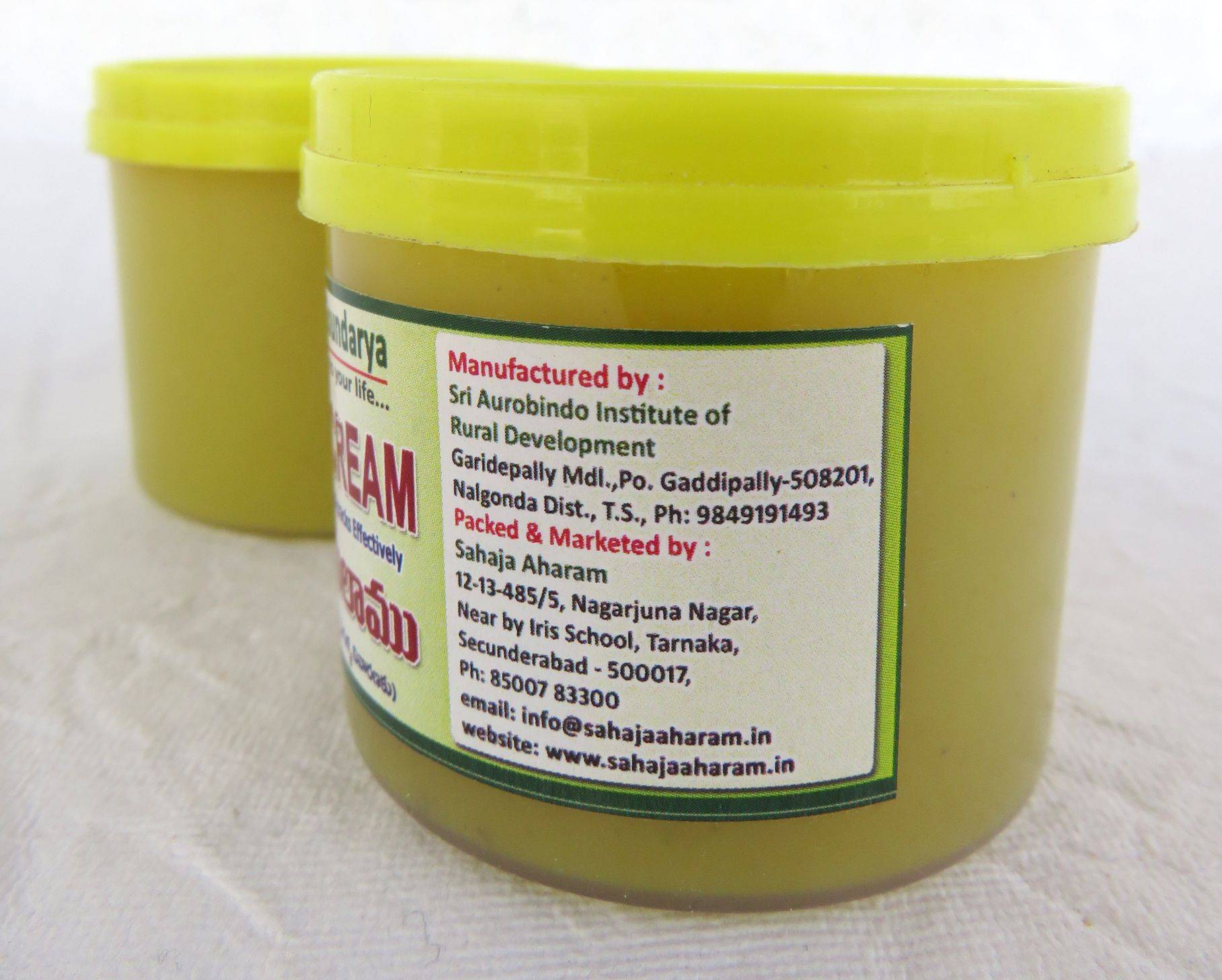 Sahaja Crack Cream-50 gms
Item Code: PCCRC50G
Crack cream, a Sahaja Soundarya product hand made product. It is manufactured by Sri Aurobindo Institute of Rural Development, Telangana. NO chemicals and synthetic or artificial fragrance. 100% Organic!
Ingredients - Sesamum, Bees wax, Aloe vera, Rasa sinduram, Turmeric and Tirdax procumbens.
A product very effective for healing the cracked heels.
Related Product