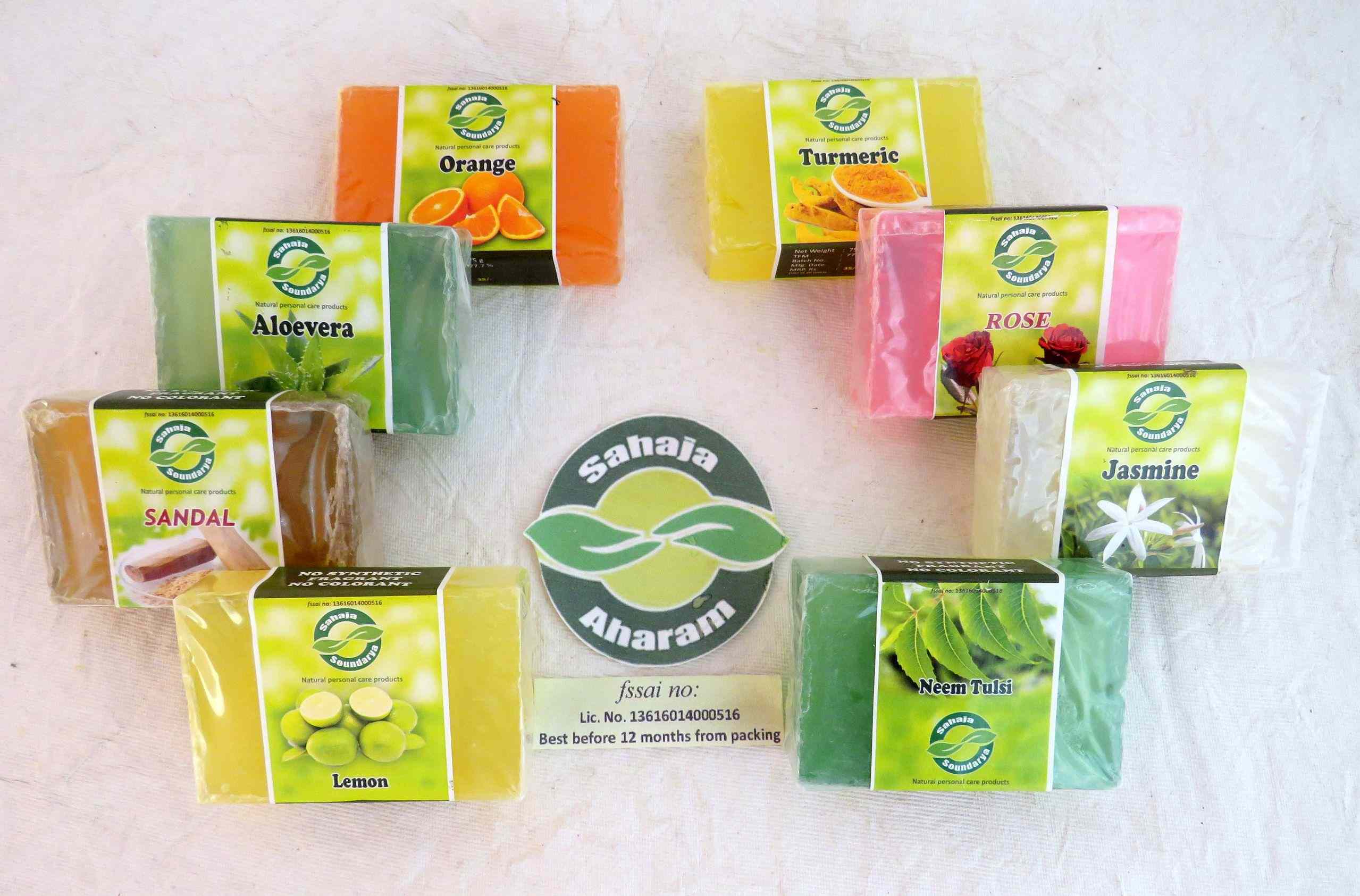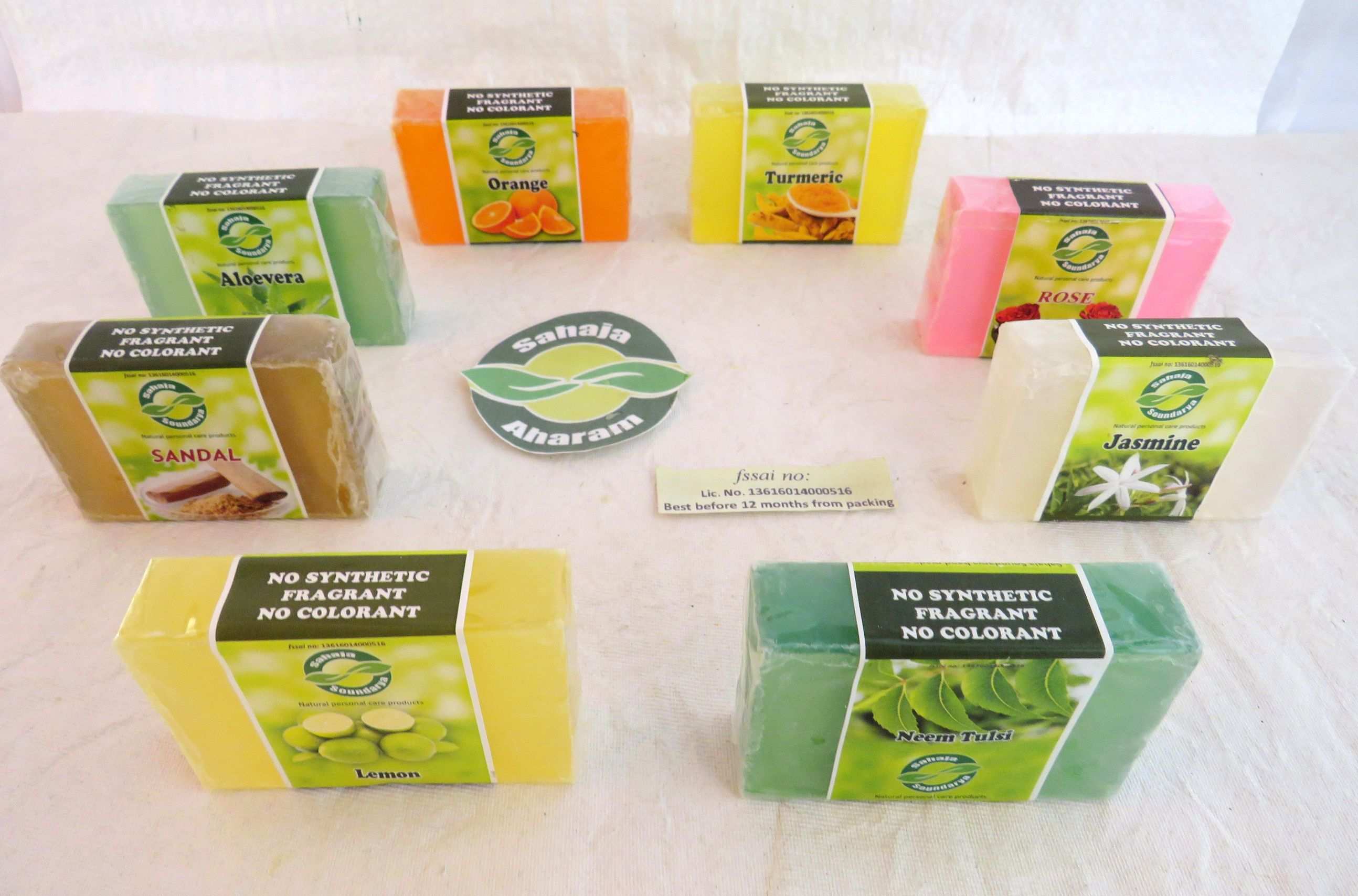 Sahaja Soundarya Soaps
Item Code: PCSSPTEM
Sahaja Soundarya Soaps, marketed by Sahaja Aharam Producer Company (SAPCO), is naturally made using natural herbs and essential oils. No chemicals, synthetic fragrances or artificial colours. It is made by Women Self Help Groups here in Telangana, which gives them an employment opportunity and revive their rural economy.
Use these natural moisturizer, non-sensitizing, ultra hydrating soaps, beneficial for all types of skins. Not just for our skin, these have benefits for the mind also. The natural fragrance of the soaps relaxes and distress the body and mind, reducing stress, anxiety, headache and helps in soothing the muscle tension. It heals blemishes and scars, and avoid cracking the skin.
The different fragrances that are available are Aloe Vera, Jasmine, Lavender, Lemon, Neem-Tulsi, Orange, Rose, Sandal and Turmeric.
Related Product