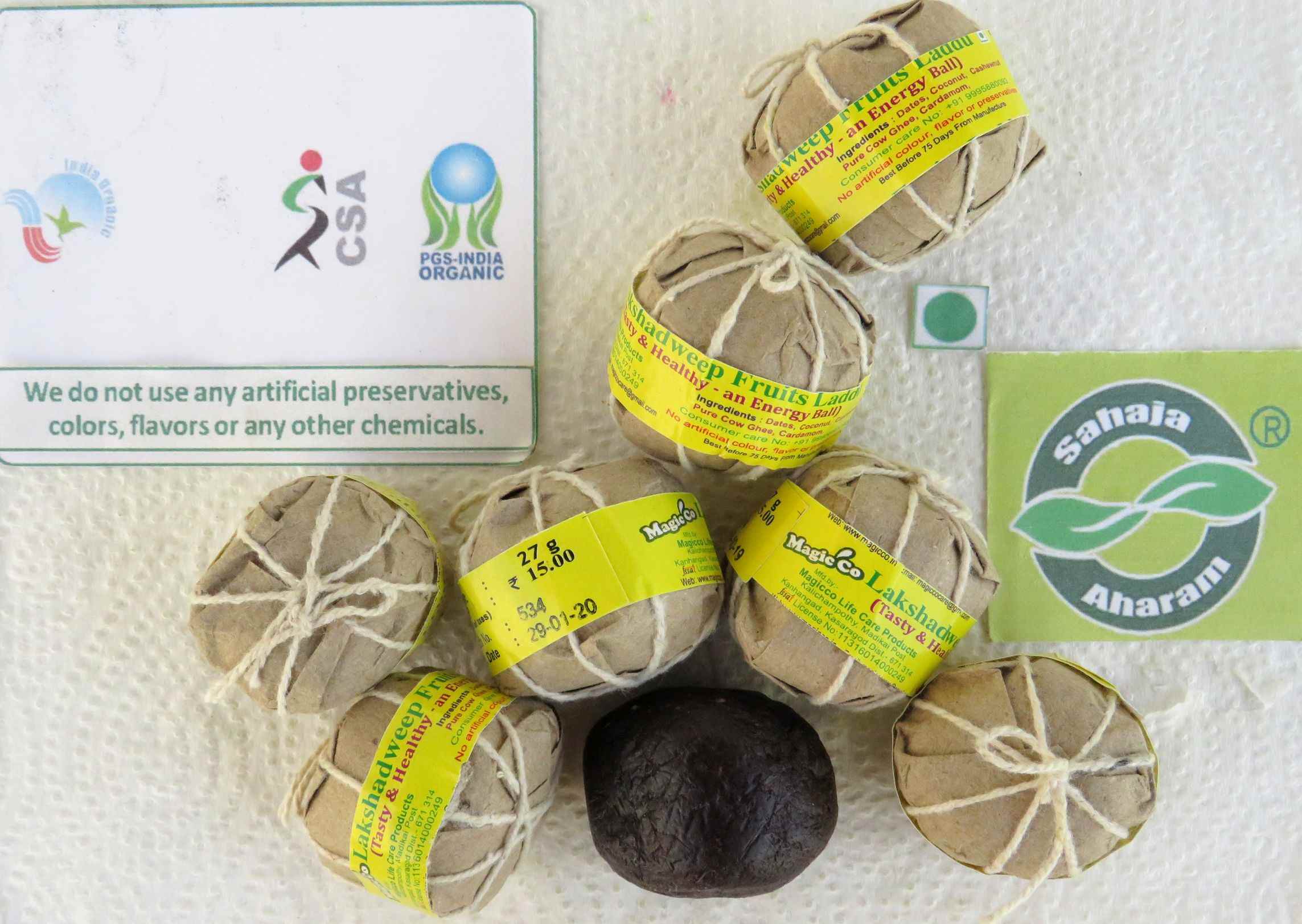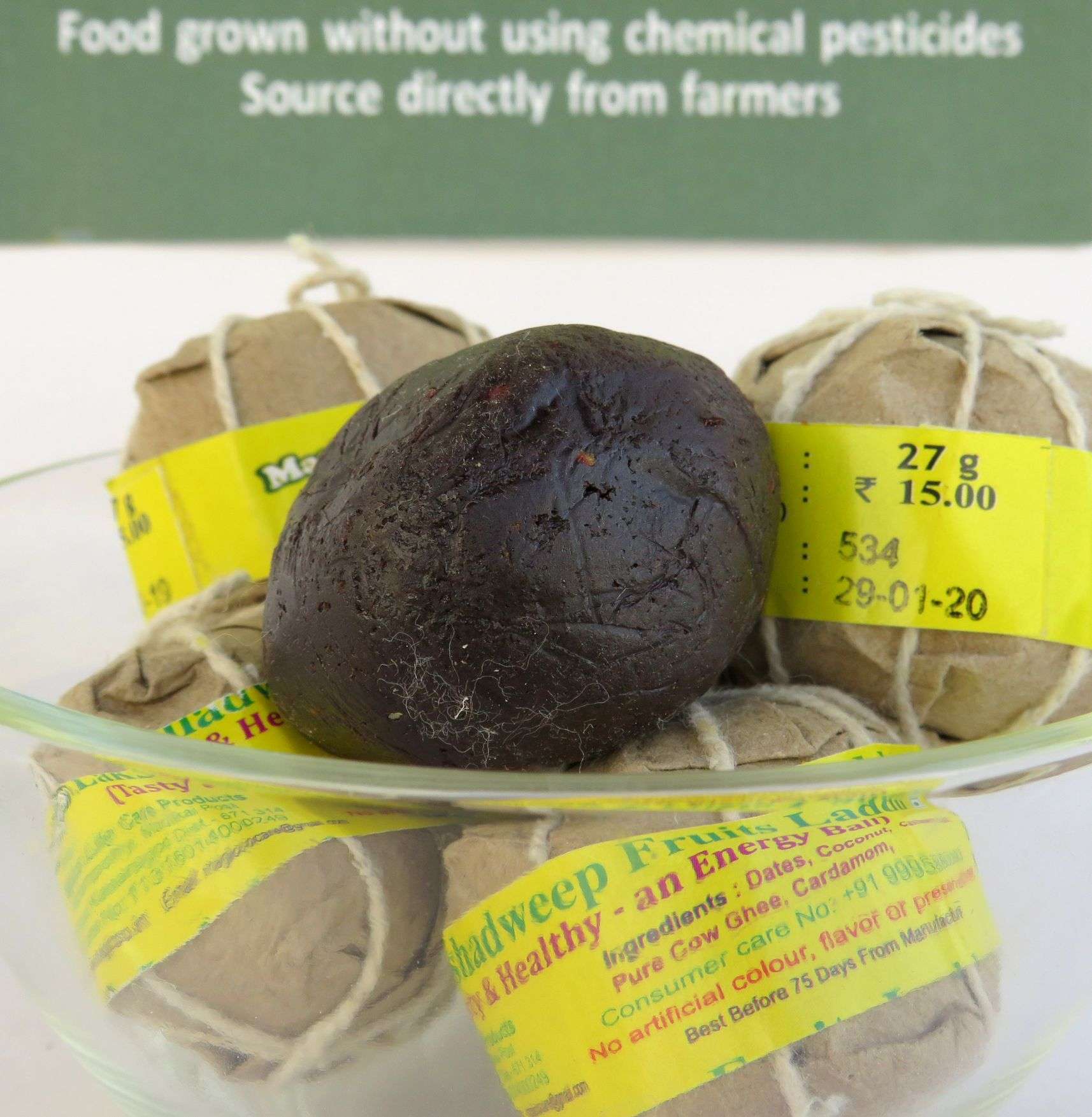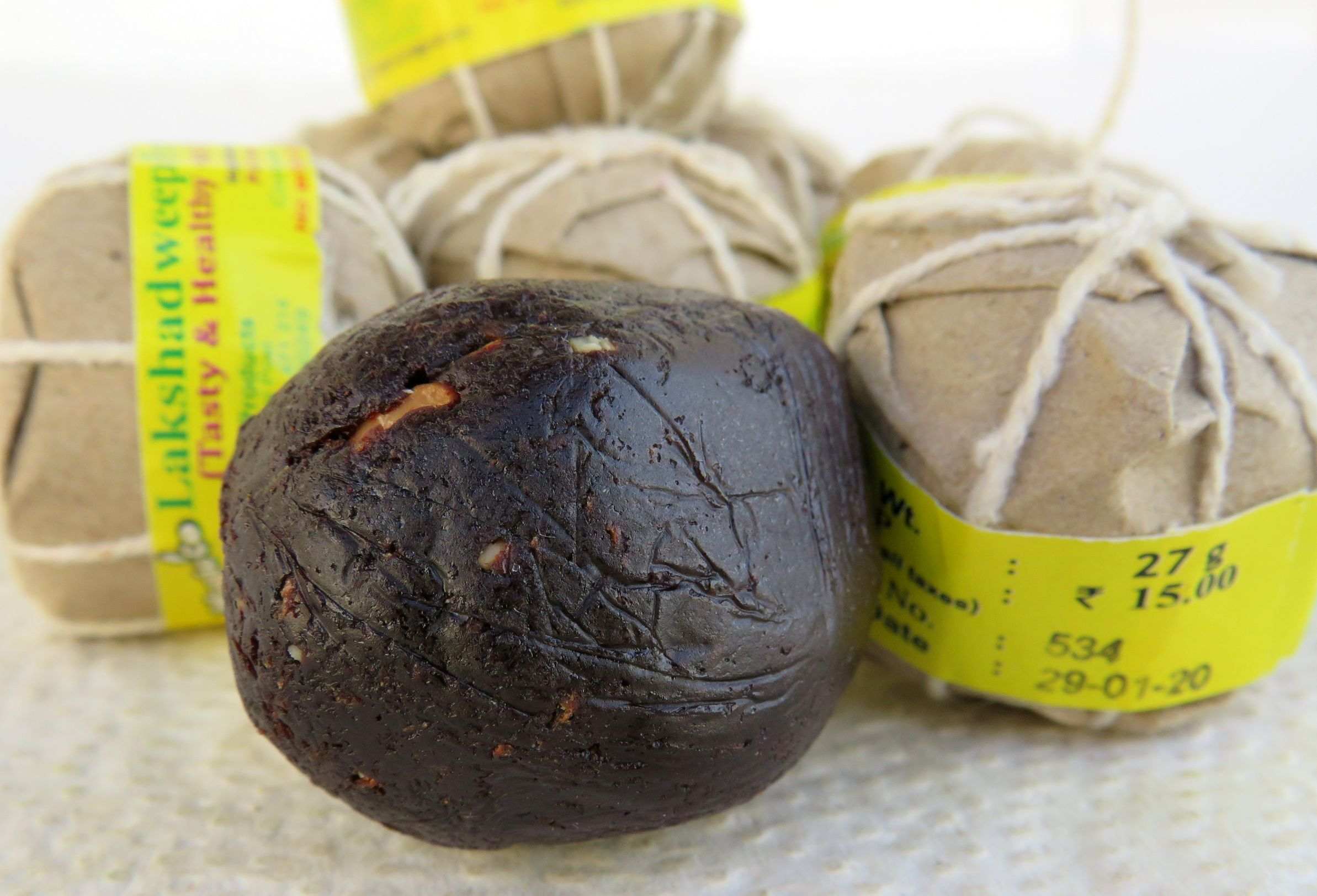 Sahaja Dry Fruit Laddu
Item Code: PFDFLTEM
Sahaja Dry Fruit Laddu is
manufactured and packed at our own processing unit.
Dry Fruit Laddu, made using different dry fruits like Almond, Cashew nuts, Kismis and all are considered as a powerhouse of nutrients.
Nutritious! Healthy! 100% Organic and No Chemicals
Nutritional values & Health benefits -
Almonds being naturally high in monounsaturated Fatty Acids and Vitamin E. It helps in maintaining healthy cholesterol levels. Presence of magnesium and potassium also help to maintain normal blood pressure and heart function, makes you feel fuller and thus helps to avoid overeating.
Cashew nuts are a good source of Magnesium, Vitamins, dietary Fibre, Carbohydrates, Nutrients and antioxidants. It lowers bad cholesterol and blood pressure, make bones strong, great energy source, maintains weight, good for eye health.
Kismis or Raisins are a rich source of fibre content, antioxidants, vitamins, minerals. relieves constipation, prevents Anemia, builds and maintains strong bones, protects your teeth.
The
Ingredients
used in Sahaja food items are
pure, organic and grown without chemical pesticides.
These are Groundnut, Ghee, Almonds, Cashew, Jaggery, leach and Kismis.
Related Product