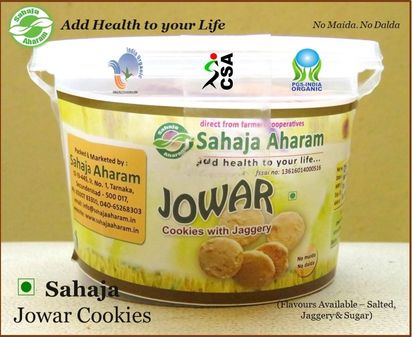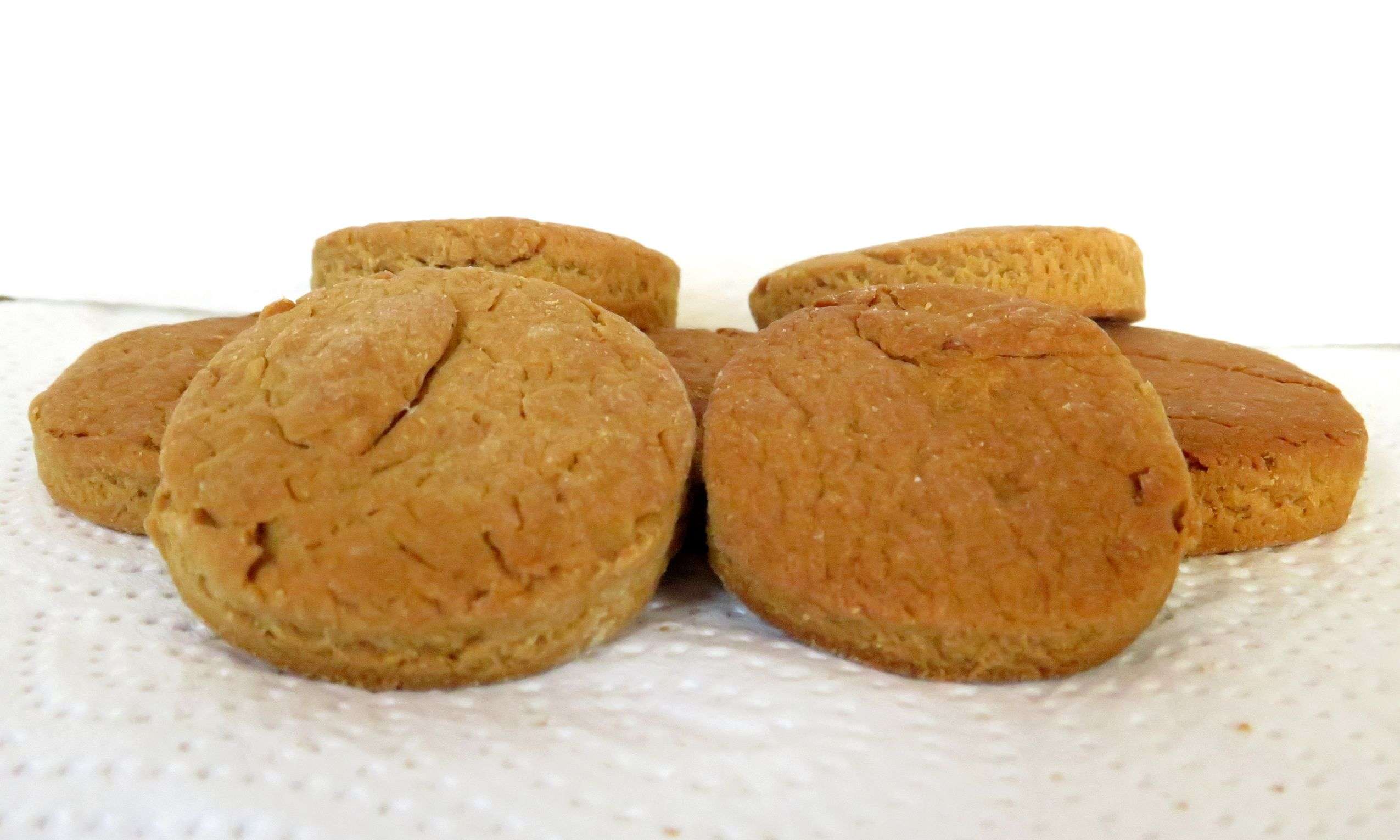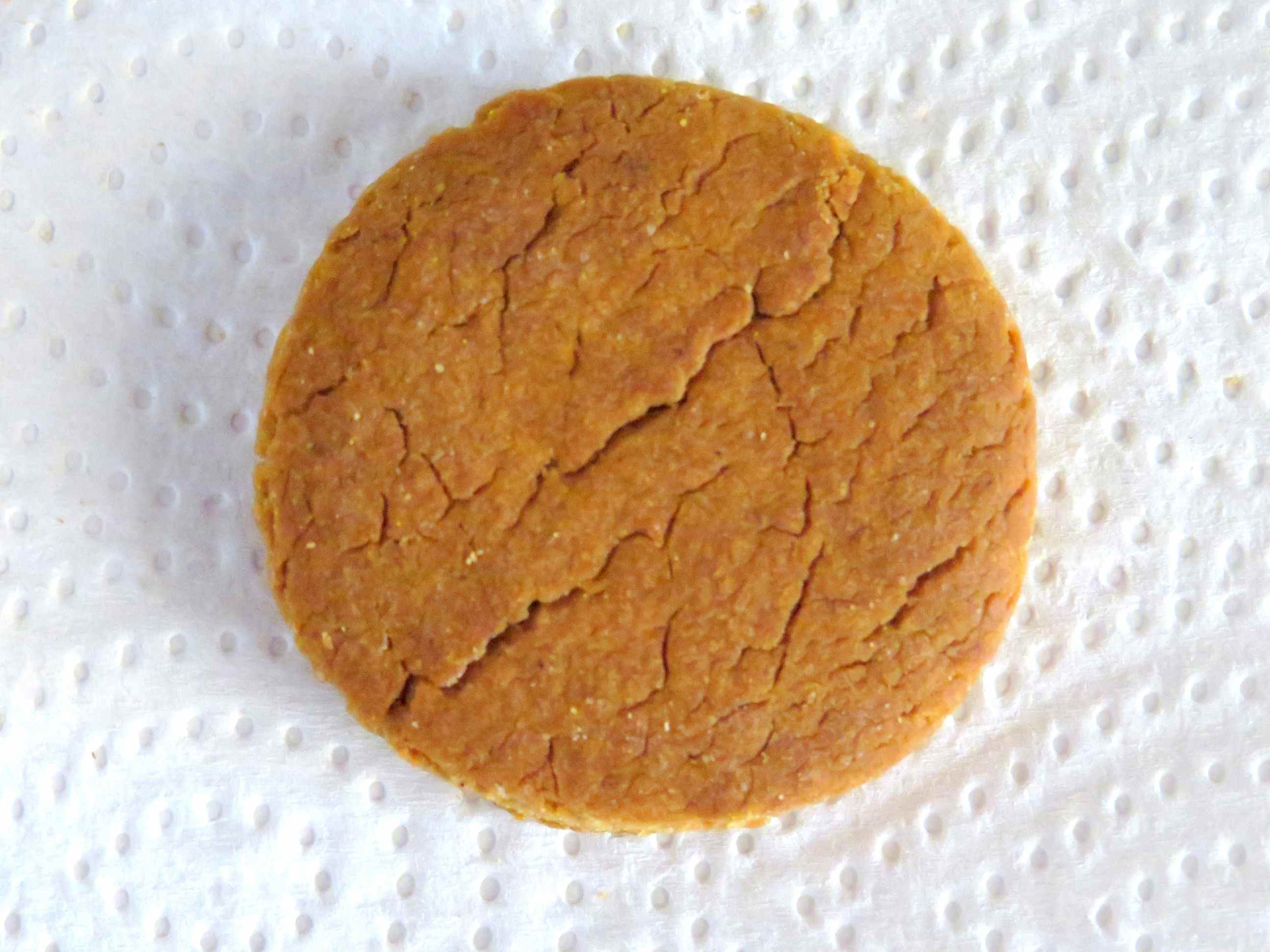 Sahaja Jowar Jaggery Cookies
Item Code: PFJCJTEM
Sahaja Jowar Jaggery cookies are
manufactured and packed at our own processing unit.
Healthy & Nutritious! 100% Organic and Chemical Free!
A good and delicious snack item. It is sweet in taste with organic Jaggery.
Nutritional values -
These cookies are soft and delicious and contain all the nutritional benefits Jowar/Sorghum Millet flour had, like improving digestion, boosting immunity, rich source of protein, etc.
Rich in proteins like iron, copper, zinc, potassium, phosphorous but low in calcium and sodium. Has high dietary fibre, and a complex carbohydrate source. Has slow digestible starch (SDS). It is an excellent source of antioxidant phytochemicals such as polyphenols, flavonoids and condensed tannins.


Health benefits
- Manages obesity, facilitates digestion, regulates blood sugar levels, curbs the risk of high blood pressure and strokes. Good for weight watchers as the fibre takes longest time to digest. Builds muscles, good for Diabetic & gluten intolerant people.
The
Ingredients
used in Sahaja Food items are
pure, organic and procured directly from our farmer cooperatives.
They are Jowar flour, Jaggery, Wheat flour, Corn flour, Baking soda and biscuit cream.
Related Product